Aoao Photo Watermark Software - Protect All of Your Photos in 1 Minute
CNET Editors' Choice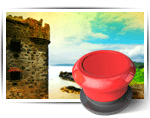 Aoao Watermark for Photo is an easy-to-use Photo Watermark Software program which provides professional photo protection solutions for your digital photos. It's the best effective way to protect photo copyright from unauthorized using.
How Does It Work:
Prepare
Load photo
Add watermark
Process
Finish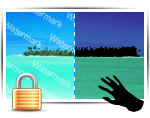 Without Watermark:
If you share your photos without watermark on the internet, you never know what will happen in the next second. Maybe someone will copy and republish your photos for bad using. But you can do nothing. If you plan to sell your photos without watermark via internet, you may receive nothing after transaction.
With Watermark:
Watermarking can effectively protect photo copyright. When you share photos with watermark on the internet, your photos won't be used unauthorized. If you sell photos, you can firstly give photos with watermark and send original after you receive your remuneration. In addition, you can easily add logo or customized info as watermark.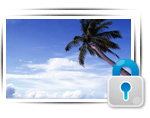 Add Watermark to Hundreds of Photos in 1 Minute
This professional Photo Watermark Software supports batch watermarking mode. This feature will save you tons of time to add watermark on a large amount of photos. You even cannot imagine if you add watermark on hundreds of photos one by one. With batch watermarking mode, you can batch add a batch of watermark to 300+ photos with 1 minute.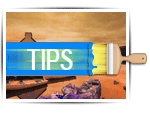 Once watermark has been added to photo, no one is able to remove watermark from the photo. So please create a new folder to save your photo on output step, or backup your original photo.
If you have already lose original photo, and you want to remove watermark by reading How to remove watermark?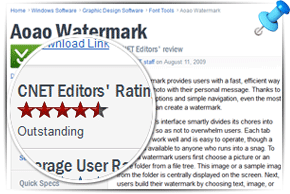 CNET Editor's Review:
"Aoao Watermark provides users with a fast, efficient way to stamp a photo with their personal message. Thanks to its inventive options and simple navigation, even the most novice user can create a watermark...
The program's interface smartly divides its chores into various tabs, so as not to overwhelm users. Each tab shows your work well and is easy to operate ..."
User's Review:
"I would be happy to found your watermark software, it very useful for me. it has the chance to be one of the best watermarking software."
"Thank u very much for developing such a nice software!"
Aoao Watermark - Main Functions
Purchase Aoao Watermark Now - Save $10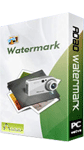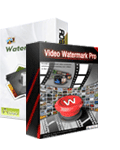 $49.95
get the watermark pack (Photo Watermark +
Video Watermark
), save big.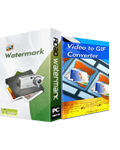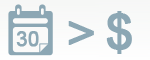 All of AoaoPhoto products come with a 30-day Money Back Guarantee.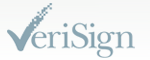 All transactions are protected by VeriSign.

Provide email service within 24 hours.