Get latest version of Aoao Watermark.
Aoao Watermark getting started
View Detail of Aoao Watermark
Understanding GIF Images
GIF image is a popular image format, ability to store color information 8 bits per pixel and around 256 colors, generally used for website. GIF image including still GIF and animated GIF, Aoao Watermark can convert image to still GIF or animated GIF.
How to convert image to GIF?
Step1: Launch , choose some pictures which you want to convert image to GIF and click "Next".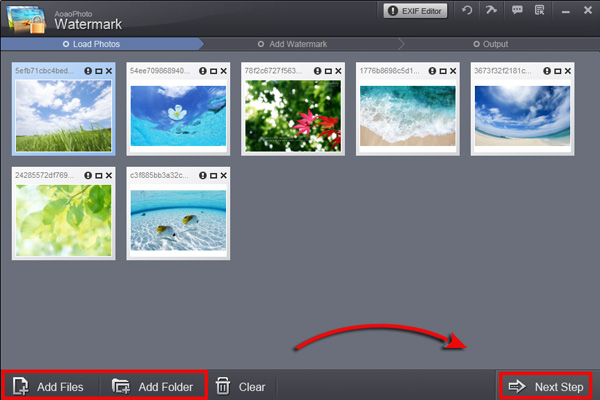 "Add Files" supports these image formats for output.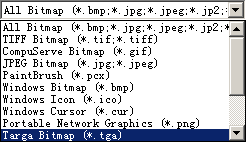 Step2: Choose CompuServe Bitmap (*.gif) format for save.
GIF output setting.
If you want to batch convert images to GIF, please get it below.
Try & Buy
The Limitation of Free Trial
1. The unregistered version of Aoao Watermark will put "DEMO" watermark on output photos.
2. No expiration.
3. No functional limitation.