Get the latest version of Aoao Watermark.
Be ready to run Aoao Watermark
View details of Aoao Watermark
Understand make watermark
What is Watermark?
On behalf of the identity of individual, group or company, watermark is usually unique, and can only be used by owner of the picture. Just like the name, it is featured by a high representation.
Watermark is used for copyright protection in most cases. By making your own watermark to photos and digital images, no one can use your images unauthorized, as watermark is strong enough that no tools can remove it.
What is Making a Watermark for?
If you share your digital photos or images to network, you never know what will happen. If somebody takes the photos for their own use, you might never ever know. Embedded into the digital photos, watermark can protect your copyright, avert your pictures from being unauthorized using.
How to Make A Watermark?
The first thing you need is watermark software to make watermark. Aoao Watermark is a professional photo watermark software, help you make watermark to protect copyright, next we will read how to make a watermark with Aoao Watermark.
Please click the button below to download Aoao Watermark

Make watermark to photo with Aoao Watermark software
Step1: Load Photos. After launching Aoao watermark software, please add files you want to make watermark, then click the "Next Step" button to turn into edit window.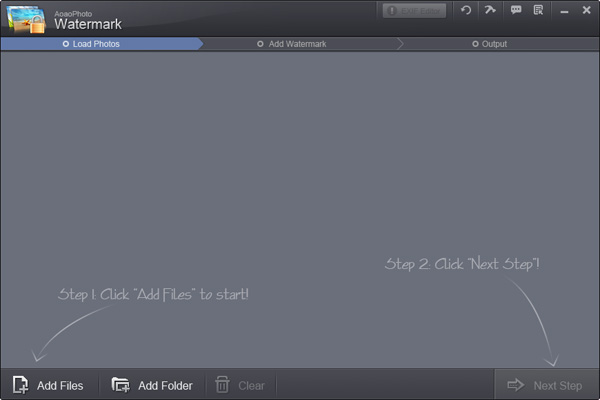 Step2: Make a watermark
Go to "Add Watermark" window to make a watermark to your digital photos. This photo watermark software supports to add three types of watermark: text, image, and frame.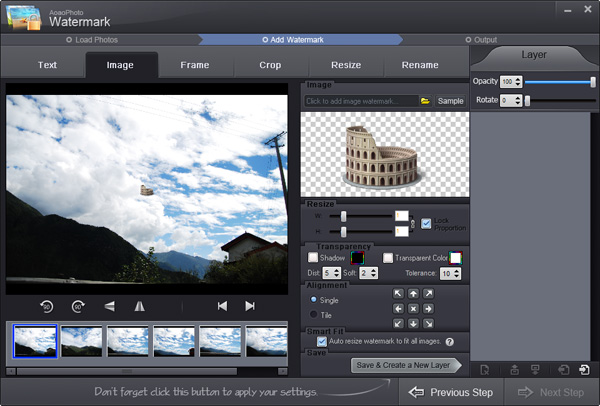 You can select a existing watermark or click "Browse" to load a photo watermark from your disk.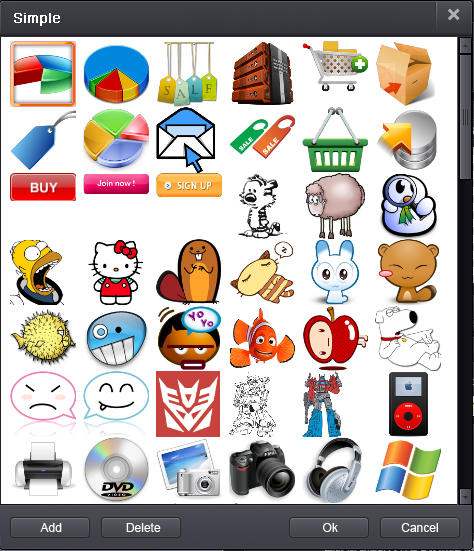 Step3: Save your settings, including width, opacity, rotation, alignment, output format, etc. and run the process.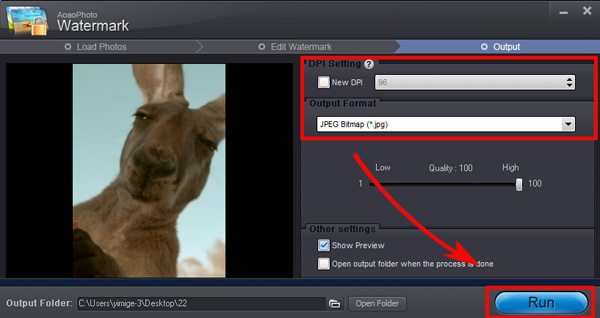 Try & Buy
About Free Trial
1. The unregistered version of Aoao Watermark will put "DEMO" watermark on output photos.
2. No expiration.
3. No functional limitation.