Get latest version of Aoao Watermark.
Aoao Watermark getting started
View Detail of Aoao Watermark
Two Ways to Get Aoao Watermark Full Version
Place an online order to get license of Aoao Watermark
Aoao Watermark is a shareware. You are welcome to free download the trial version, and use it as long as you want.
Please Click Here to download the Aoao Watermark Trial Version.
The trial version will place a "Aoao Watermark" watermark on your output images. If you want to remove this watermark please Click Here to purchase full version of Aoao Watermark.

Aoao Watermark order online supports:
Credit Card, PayPal, Electronic Funds Transfer, Bank/Wire Transfer, Fax, Invoice, etc...


After you purchased, you will receive a Registration Email, Find your Reg Name and License Key, like:

Register Step:
1. Click Menu > Register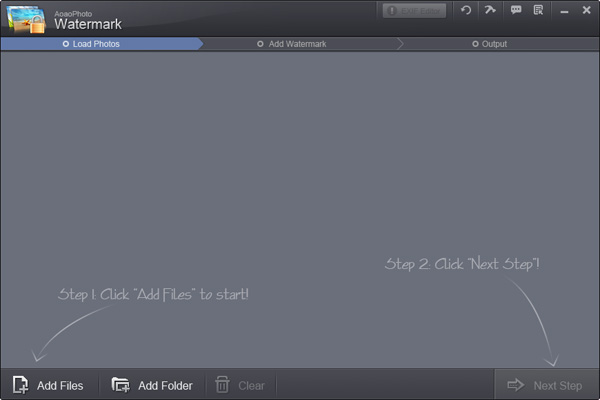 2.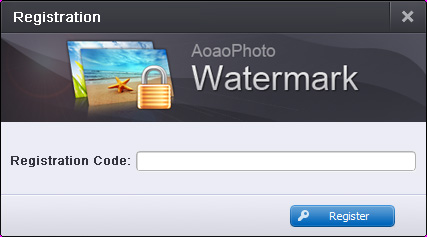 Get Free Watermark software with TrialPay
You can get fully licensed our some software free! With our partnership TrialPay, you can try or buy products that you already need from hundreds of name brand retailers and they will pay for you.
Regular Price $29.90, Now $0.00

How it Works?
With TrialPay's Get It Free model, you get your purchase for free by completing one offer from the biggest brands in the world.

Try & Buy
The Limitation of Free Trial
1. The unregistered version of Aoao Watermark will put "DEMO" watermark on output photos.
2. No expiration.
3. No functional limitation.