Get latest version of Aoao Watermark.
Aoao Watermark getting started
View Detail of Aoao Watermark
Why do i batch watermark photos?
More and more people like watermarking their digital photos and share to Internet, many enterprises resort publish watermarked images to the Internet to demonstrate and promote their products.
But, if you want to add watermark to many photos, that's a burdensome work. You need batch watermark to save your lot times, watermarking all of your photos in once, and protect your copyrights in batch mode.
Aoao Watermark is a professional batch watermark software for photo protection. You will be able to process thousands of files in a few seconds.
How to batch watermarking all of your photos in once
Please click the button to download Aoao Watermark.

Step1: add batch of images to the photo watermark software
Launch Aoao watermark software, choose the images which you want to, and click "Next" to edit window,. then, click "add image" to image edit page.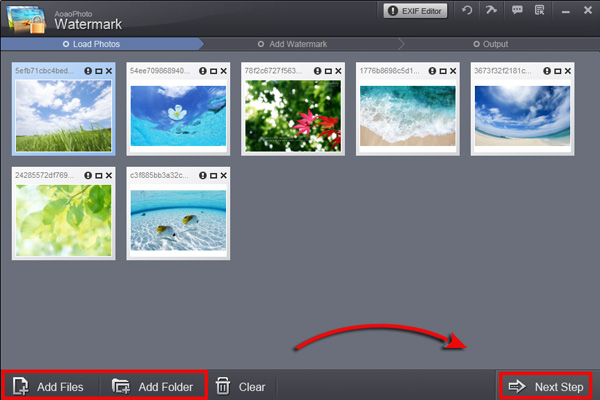 Step2: Create a photo watermark for batch watermark.
Go to "Add Image" page to batch watermarking your digital photos.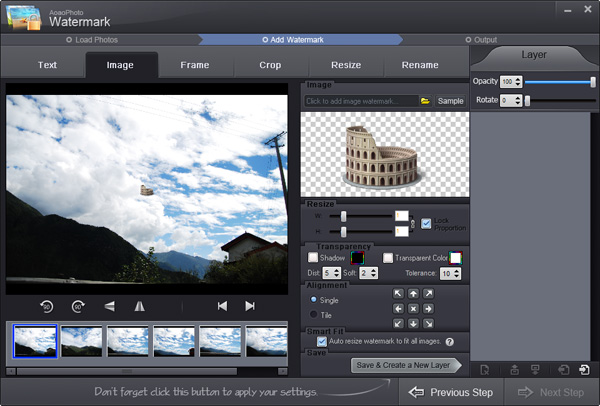 You can select a existing watermark or click "Browse" to load a photo watermark from your disk.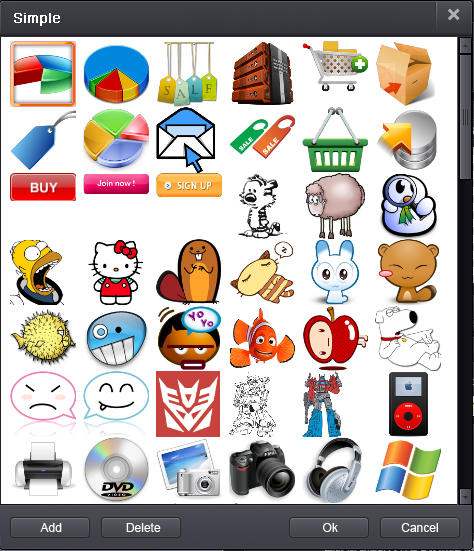 Step3: Watermark settings
1) Photo watermark thumbnail.
2) inverse proportion setting, you can set watermarks' width, high with separate or lock.
3) Adjust opacity and rotate of the watermark.
4) Two watermark modes,
General = placea watermarking on digital photos.
Tile = A power watermarking mode.
5) Watermark alignment.
6) Activat the box, photo watermark will be auto resize to fit your photo size; disabled the box, all watermarks will be same size.
7) Add a new watermark layer.
8) Delete current watermark layer.
Step4: Save.
Click "Run" to apply your settings to digital photos.
See it here.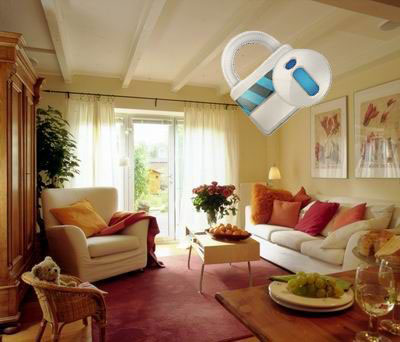 Try & Buy
The Limitation of Free Trial
1. The unregistered version of Aoao Watermark will put "DEMO" watermark on output photos.
2. No expiration.
3. No functional limitation.