How to Add Frames to Photos
Get latest version of Aoao Watermark.
Aoao Watermark getting started
View Detail of Aoao Watermark
Add Photo Frame to Your Digital Photos in Batch
Do you wish add frame to your digital photo, and publish web pages?
With Aoao Watermark you can add fun frames to your digital photos, blend them with your desktop, enhance your online albums, web pages, blogs, mobile wallpapers and more!
You can add frames for your photos, very rapidly and simply. Adjust color and add text for your photos. These may be carried out in batches! You are able to print or mail for your friend. You'll make dealing with your digital photos pretty simple.
How to add frames to photos with Aoao Watermark?
Please click the button to download Aoao Watermark.

Step1: Add image to software you wish add frames.
Launch Aoao Watermark, choose some pictures and click "Next", then, click "add frame" to edit your photo frame.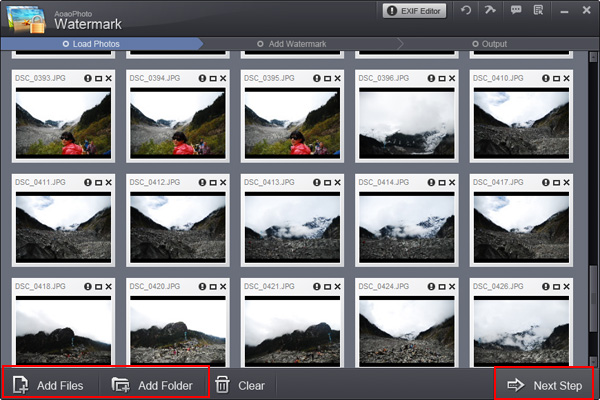 Step2: Select a frame style for your photos.
You can select one or more frame style to add frames to photos.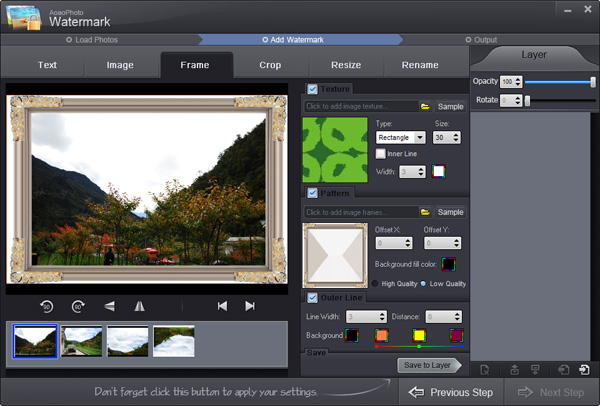 Step3: Click "Run" to apply your frame setting to your photos.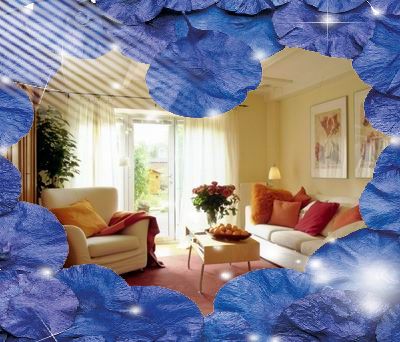 Try & Buy
The Limitation of Free Trial
1. The unregistered version of Aoao Watermark will put "DEMO" watermark on output photos.
2. No expiration.
3. No functional limitation.