About AoaoPhoto
AoaoPhoto(Licensed name: Chengdu Yimige Technology Co., Ltd.) established in 2008, consistently dedicated to satisfy customers with diversified consumer software products and services. We have been trying to develop excellent products and make cheap price for these products. At the same time, We would like to trying our best to provide you with the best service, we have adhere to reply to every email within 24 hours even include Hallowmas, Christmas, Independence Day, etc
Ever since the foundation, AoaoPhoto has maintained the momentum of stable and fast development with the compound annual growth rate at 100% and above.
To bring the most effective multimedia software to fully meet customers' real need, AoaoPhoto takes in a group of enthusiastic and creative IT professionals dedicated to continuously providing first-class programs for a growing number of platforms and solutions.
Current Product Line
1. Watermark Tool: Add watermark to photo or video to protect the owner's copyright to unauthorized using.
2. DVD & Video & Photo Conversion Tool: Includes converting dvd to video, video to video, video to picture, video to animated gif, flash to animated gif.
3. Office Tool: Management your office document, one click backup, file encrypt.
Contact Us by Email
support@aoaophoto.com | for all problems, please feel free to contact our technical support team.
Partners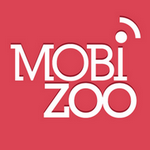 Softlay-Free Software Download