Get latest version of Aoao Watermark.
Aoao Watermark getting started
View Detail of Aoao Watermark
Why Resize Picture/Photo/Image?
When you receive or send pictures via email, you will realize that the picture size sometimes can be a big problem. Large picture size may cause a download or upload problem which is very annoying. Resize picture is necessary. When you really need upload image on some websites, you may be informed that please upload picture within 1M or fewer. Re-size picture is essential. Really, the fundamental reason to re-size picture is to buy a quicker download/load speed and have less storage. It appears that re-size picture at sometimes is actually necessary. But, how to achieve that?
Some websites offer online picture resize feature with online tools. And most of them are free services. But, do you really think it's a safe solution? Moreover, online tools can only help you resize pictures one by one. If you have hundreds of pictures and are badly in need of resizing pictures, you can actually turn to a professional photo resizing tool. And Aoao Watermark for Photo is one of professional photo resizing tools.
How to Resize Picture/Photo/Image with Aoao Watermark for Photo?
Aoao Watermark for Photo is a professional and powerful photo watermarking tool. It received 4.5 stars rating from CNET editor. Furthermore, it's more than a watermarking program. Here, it is also a professional photo resizing tool. Now, download and install the program, follow the simple instructions below to resize picture.
Step 1 Load Photo into Program
Launch Aoao Watermark for Photo. Click "Add Files" or "Add Folder" to load photos from your computer. Then, click "Next Step" to Step 2.
Step 2 Resize Picture/Photo/Image
Click "Resize" tab among the 6 main feature tabs. You can now preview your picture in the right preview area. And in the left area, you are allowed to resize the picture by adjusting the output size parameters. After finish setting output size parameters, click "Save to Layer" button to save it. And then, click "Next Step" to Step 3.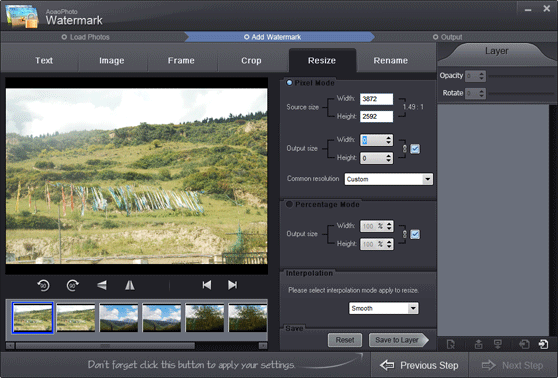 Step 3 Run Picture Resizing Process
Before running the picture resizing process, you can set out put folder, quality and output image format in the "Output" interface. After that, click "Run" button to start the picture resizing process.
Aoao Watermark for Photo offers fast resizing speed and supports batch resizing mode. Even if you resize hundreds photos, the whole process will be within 1 minute.
Sample
Before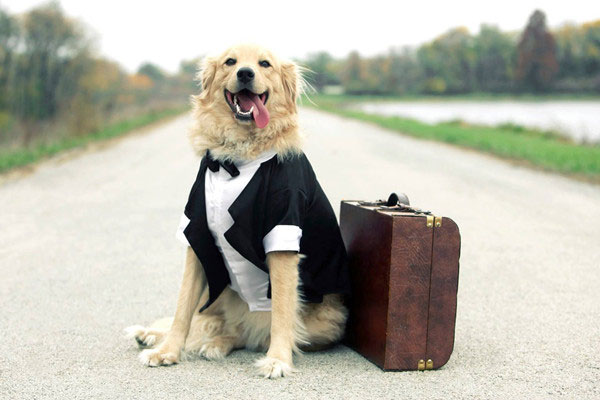 After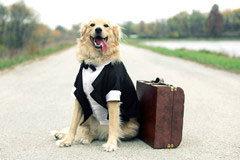 Try & Buy
The Limitation of Free Trial
1. The unregistered version of Aoao Watermark will put "DEMO" watermark on output photos.
2. No expiration.
3. No functional limitation.