Get latest version of Aoao Watermark.
Aoao Watermark getting started
View Detail of Aoao Watermark
If you never read previous article How to Create Watermark Template, please chick the link to read.
Next to know how to load your saved watermark template.
Please click the button to download Aoao Watermark.

Step1: Add images to software.
Launch Aoao Watermark, choose some pictures which you want to create watermark and click "Next".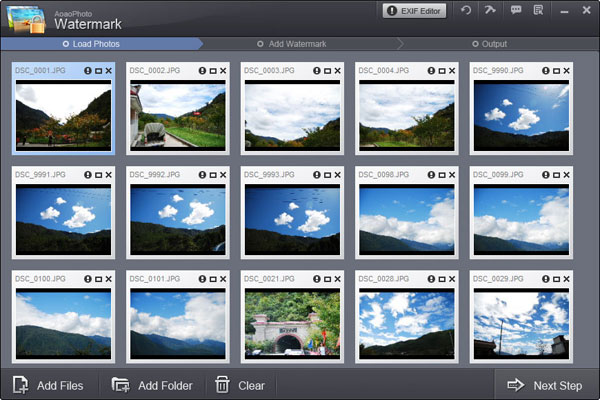 Step2: Load your saved watermark setting.
Click the button to load Watermark Template file.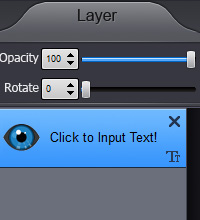 Try & Buy
The Limitation of Free Trial
1. The unregistered version of Aoao Watermark will put "DEMO" watermark on output photos.
2. No expiration.
3. No functional limitation.