Get latest version of Aoao Watermark.
Aoao Watermark getting started
View Detail of Aoao Watermark
Another way to remove watermark
To know another watermark removing method please read our previous article: How to Remove Watermark with Crop Image.
Remove watermark with cover a new watermark
The first thing you need is just software to do it, like photoshop, but now I recommend a easy software – Aoao Watermark, help you remove watermark.
Please click below button to download Aoao Watermark.

Step1: launch Aoao watermark software, choose the picture which you want to remove watermark, and click "Next" to edit window,. then, click "Add Image " to start.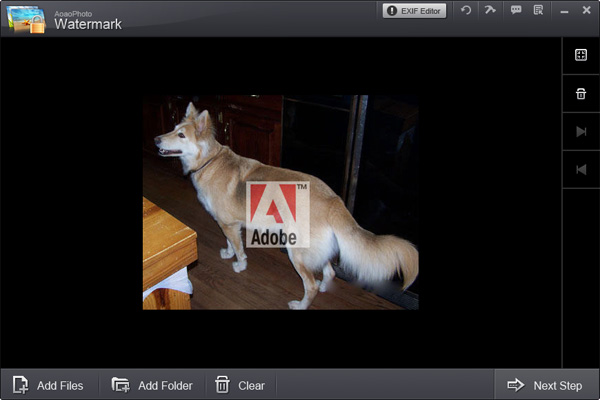 Step2: Cover a new image watermark to remove old watermark.
Click "Folder" icon button to select existing watermarks or load you own image watermark.
Here have some settings to help you, and easy to use.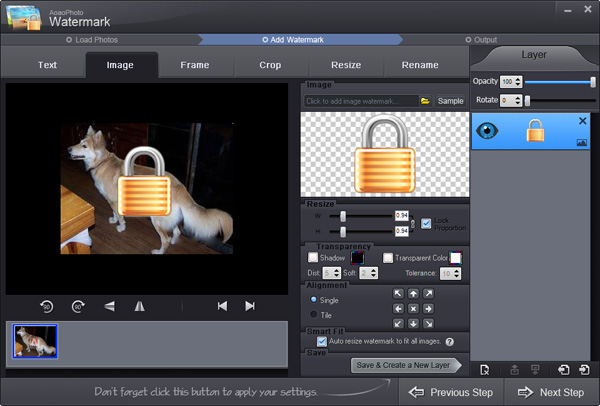 Step3: Click run to cover a new image watermark to remove old watermark.
If you also would like to try remove watermark please download Aoao Watermark from below button.
Try & Buy
The Limitation of Free Trial
1. The unregistered version of Aoao Watermark will put "DEMO" watermark on output photos.
2. No expiration.
3. No functional limitation.