Get latest version of Aoao Watermark.
Aoao Watermark getting started
View Detail of Aoao Watermark
What Is Photo Watermark
Photo watermark is really a special text/image/logo design embedded into digital photos to represent copyright info/information to those photos. You will find several types of photo watermarks for example visual watermark, transparent watermark, company logo design and private signature, etc. Many photo editing tools will help design photo watermarks and retouch them at the will, say Photoshop and Paint.Net. However most of them are a bit complicated for common users. So today we will introduce you guys a very handy and straightforward watermarking tool – Aoao Watermark, which provides professional photo protection solutions for digital photos and relatively effective way to declare the ownership of photos.
How to Add Photo Watermark to Digital Images?
The first thing is click the image below to download Aoao Watermark.

Step1: Add Photo to Photo Watermark Software
Open Aoao Watermark Software, choose images which you want to watermark and click "Next Step" to its editing window.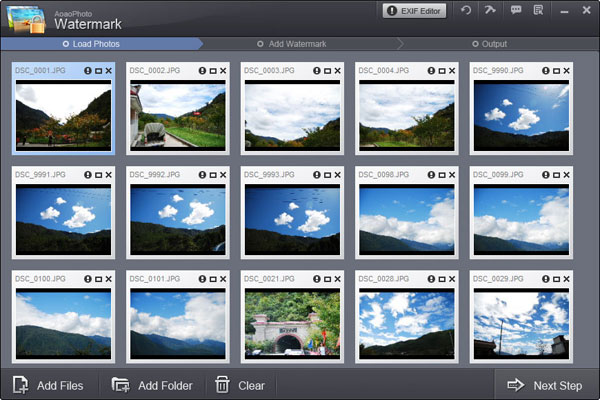 Step2: Create A Photo Watermark
Click "Image" tab at the top to start editing image watermark.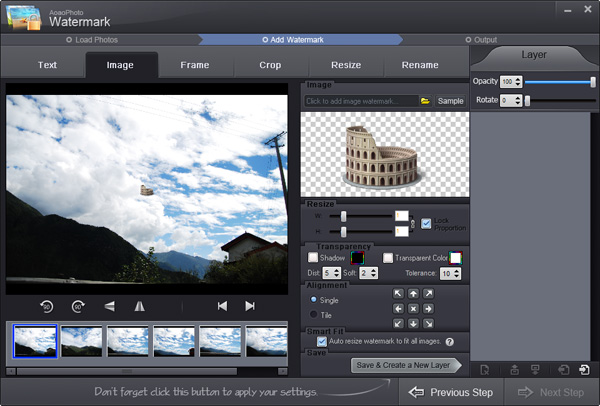 On its image watermark panel, you can select an existing image watermark from material library or click "Browse" button to load a new one from your disk.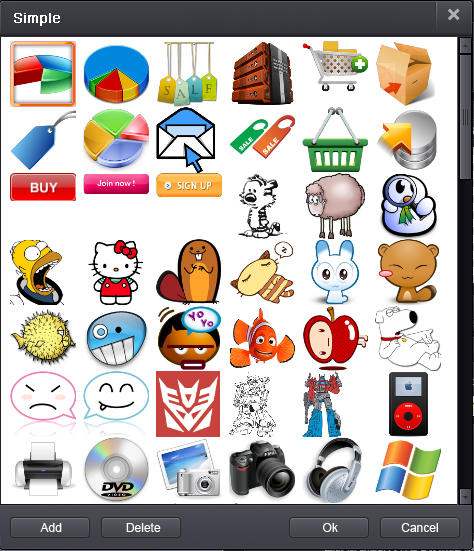 Step3: More Watermark Settings
After loaded image watermark, you will see the watermark on preview window. Here you can do more settings on it, such as resizing, changing its value of opacity and rotation. Specify watermark modes: Single/Title. You can also drag watermark directly to position it over photos. After all is OK, click "Save & Create a New Layer" and then click "Next Step", its output setting interface will pop up.
Step4: Start Processing
On its output setting panel, choose output image format and output folder. Click "Run" to start watermarking photos. All the photos will be process quickly with good quality.
See it here.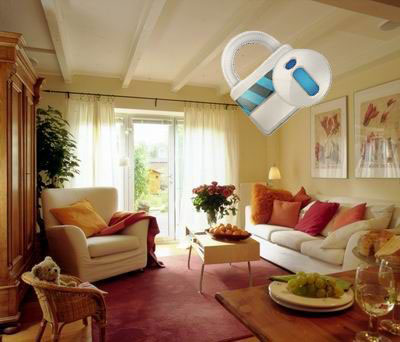 Try & Buy
The Limitation of Free Trial
1. The unregistered version of Aoao Watermark will put "DEMO" watermark on output photos.
2. No expiration.
3. No functional limitation.