AoaoPhoto's Brand New Watermark Software Hits the Market
Get latest version of Aoao Watermark.
Aoao Watermark getting started
View Detail of Aoao Watermark
AoaoPhoto Digital Studio today proudly announces its brand new version of Aoao Watermark Software – version 7.0. Aoao Watermark Software with dyed-in-the-wool new UI, powerful batch watermarking processor, all-embracing functions and 10x faster speed will refresh users' watermarking experience to the extreme. What's more, this upgraded version brings a wealth of new features including EXIF editor (Invisible watermark), image viewer and more.
Brand New UI
Redesigned UI of brand spanking new Aoao Watermark Software is cleaner and well-organized, which makes user more accessible to image files loaded into program. More concise panel lets it easy to operate. But there is no drop in performance.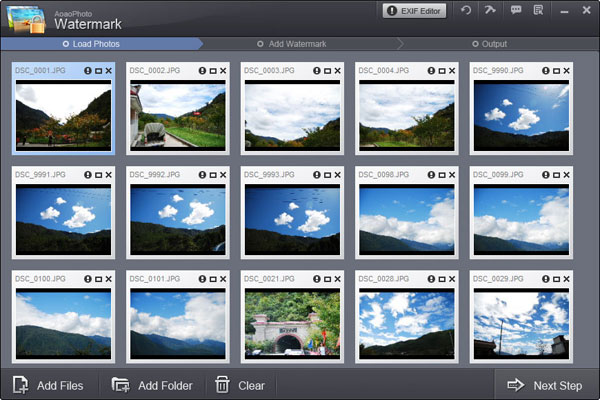 Powerful EXIF Editor
The team of AoaoPhoto Digital Studio worked hard last year, developing the easiest watermark method. Thus, watermarking process of this version has been improved to an unprecedented height - 10X faster than ever before. At the same time, newly added feature of EXIF Editor (support invisible watermark) let users have more options to protect their digital photos, which makes Aoao Watermark Software jump out of other similar products.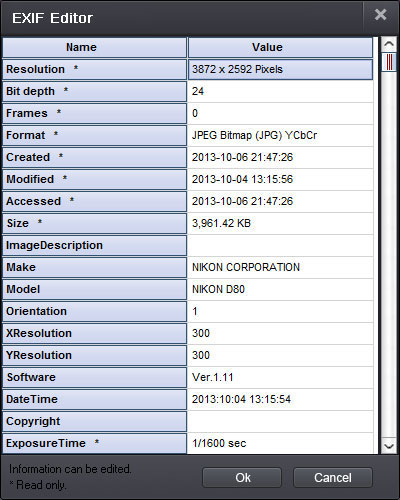 Batch Watermark
To meet increasing demand of watermarking photos in batch, Aoao Watermark Software offers the effective feature of "Batch Watermark" to make watermarking process more convenient. The new version of Aoao Watermark Software can also be applied as an image viewer to enjoy more with your images. All features in one program. Everything you need has been thought through.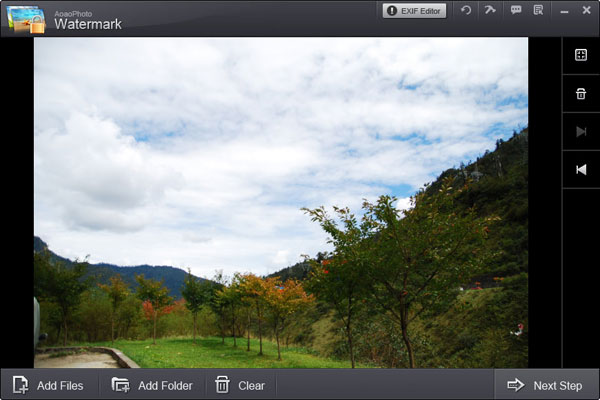 Aoao Watermark provides users with a fast and a straightforward program to stamp a photo with their personal message. With its inventive options and simple navigation, even the most novice user can create a watermark. You can apply it to add a watermark which consists of text (e.g. adjust opacity and rotation, alignment, spacing), images or masks (e.g. set watermark mode, proportion, alignment). Aoao Watermark would be your top pick to brand your own digital photos shared online.
What's more, AoaoPhoto Digital Studio has a daily discount offer with different Windows programs giving out continuously.
Try & Buy
The Limitation of Free Trial
1. The unregistered version of Aoao Watermark will put "DEMO" watermark on output photos.
2. No expiration.
3. No functional limitation.