How to Add Watermark to Photos Taken during World Cup
Get latest version of Aoao Watermark.
Aoao Watermark getting started
View Detail of Aoao Watermark
2015 FIFA World Cup is in full swing. If you are lucky enough to be on the spot, the very last thing you will miss is taking photos. You eagerly record the heroic bearings of players battling for honor in the football field taken by camera more than just with eyes. In addition, as we all know, the World Cup is a sports festival for football fans around the world, and hot girls is no exception. Stunning female fans are always a beautiful scenery in the event. Why not keep the nice screen that a drop-dead gorgeous girl is cheering for her team in the audience by camera? Let the camera makes a snapshot of your happy minutes.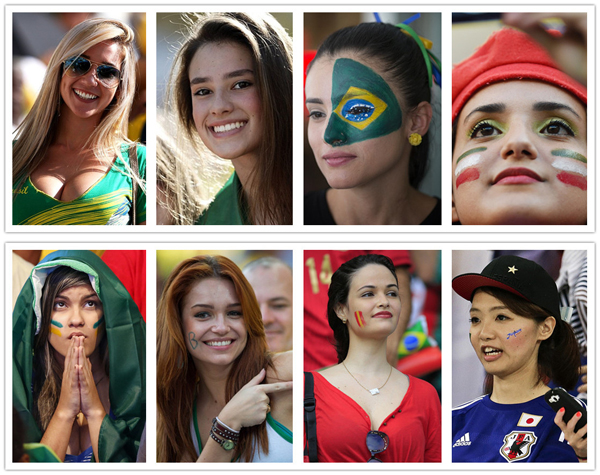 Photos are always fresh, carrying you back to the moments might be the best of your life. Would you like to share your happiness with your family and friends? It is certain that most people will answer definitely yes. The hottest way to sharing your photos is uploading them to social networking websites, like Facebook, Twitter, etc. But be careful! You may face the risk of being stolen and used without your permission if the share happens. So what can be done to state your ownership?
Adding Watermark Makes Your Photos Unique
Adding watermark as the badge of your photos to protect them from illegal use or dissemination without authorization, you cannot make a better choice than this. No one can use your images protected by watermark unauthorized, and no individual, groups or tools have the power to remove your watermark.
How to Make a Watermark?
The priority need for making a watermark is a professional photo watermark software. Aoao Watermark is the one. Aoao Watermark gives you secure protection of text watermark and image watermark in a top speed without any quality loss. And you are provided with a user-friendly interface, that is, even a beginner can simply add watermarks with a few clicks. Next the tips will be provided on how to add watermark with Aoao Watermark.

Step1: Launch Aoao watermark software; add the picture which you want to make it be a watermark, and then click "Next Step" to enter the editing interface.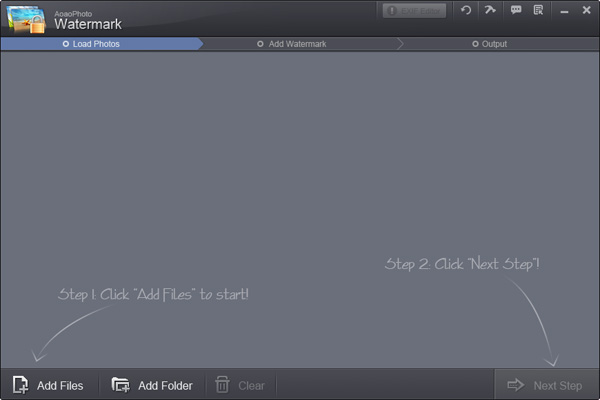 Step2: Go to "Add Image" window to add watermark to your digital photos. Either an existing watermark or a photo watermark from your disk loaded by clicking "Browse" is available.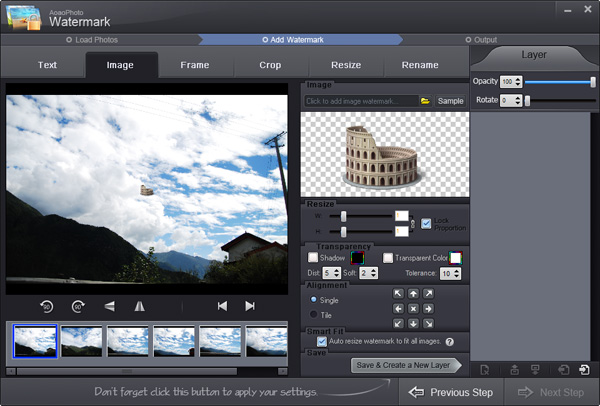 Step3: Click "Run" to start processing watermark. Note: If you have demand for the setting of watermark like output format, width, opacity, mode, size or something else, just adjust the value.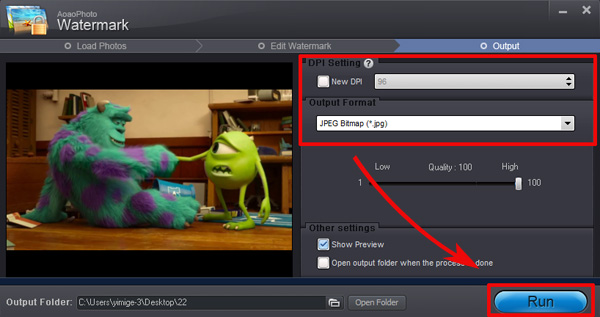 After 3 simple steps, you will get rid of worrying about the copyright of your valuable photos taken in 2015 FIFA World Cup, at the same time sharing with everyone about your experiences on this trip.
Try & Buy
The Limitation of Free Trial
1. The unregistered version of Aoao Watermark will put "DEMO" watermark on output photos.
2. No expiration.
3. No functional limitation.