How to Watermark Facebook Photos?
Get latest version of Aoao Watermark.
Aoao Watermark getting started
View Detail of Aoao Watermark
Watermark Facebook Photos before Uploading
Do you love to share your favorite photos on your various social networks like Facebook? That's really a pretty cool way to show your life, feeling as well as your talent. But did you ever worried your photos uploaded online were being used by someone else without your permission? What's worse, they can stolen your artworks and watermark the photos with their own details.
So it's time to watermark Facebook photos before uploading to protect your copyright. Furthermore, for photographers, if some of your photos attract others' attention, it's easier for them to find who to contact if you add logo to photo or add signature to photo.
Tips on How to Choose a Right Tool to Watermark Online Photos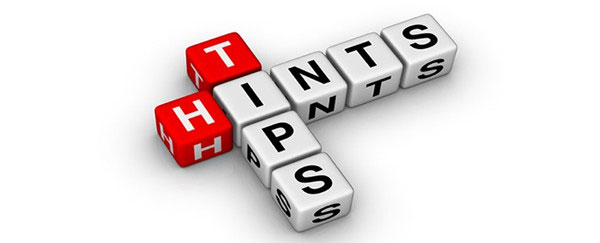 In fact, it's not difficult to find related software which claims that they can help you protect your photos. We just search the target words online and hundreds of results come to our eyes. The really question is how to choose a right one among these tools. To save your time, I highly recommend Aoao Watermark for Photo which I've used for quite a long time.
Learn Something about Aoao Watermark for Photo
Aoao Watermark for Photo is very easy-to-use photo watermark software which provides the most professional protecting solution for your digital photos. With it, you don't have to spend time learning technical skills. Just download and launch it. Simple as 1-2-3.

Aoao Watermark for Photo is rated 4.5 by CNET editor and is one of the best photo watermark software by now.
Next I'll show you how to watermark Facebook photos with this smart tool step by step.
How to Watermark Facebook Photos with Ease
Before adding your photos to the program, make sure you have already download and install it on your PC.
Step 1 – Add Image Files
1. Simply click "Add Files" to input the photos that you want to share on your Facebook.
2. Hit "Next".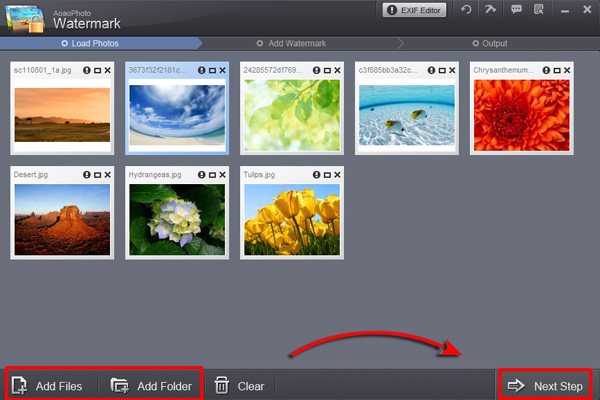 Note: You are also supported to input a whole image folder if you collect your pictures in different folders to save your time. Meanwhile, after you add the pictures, you'll see some detailed information including the image size, the image format and the date time.
Step 2 – Watermark Photos with Customized Settings
At this time, I'll add signature to photo as an example.
1. Press the"Add Text" item.
2. Type some meaningful words or your signature in the blank box.
3. Click "Apply" to create the text watermark layer.
4. Hit "Next".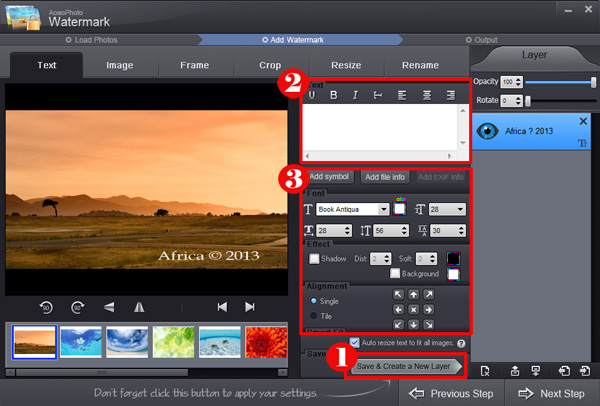 Note: I colored the text "Africa © 2015" as you can see in the image above that it stands out.
Besides, Aoao Watermark for Photo also let me control text opacity.
Step 3 – Choose Output Folder
1. Choose output folder as you like to help you organize your photos better.
2. Select an output format for your pictures. You have two choices. The first one is to keep original format. The second is to convert your images to JPG, BMP, TGA, GIF, PNG and more.
3. Hit "Run" to start to add logo to photo or add signature to photo.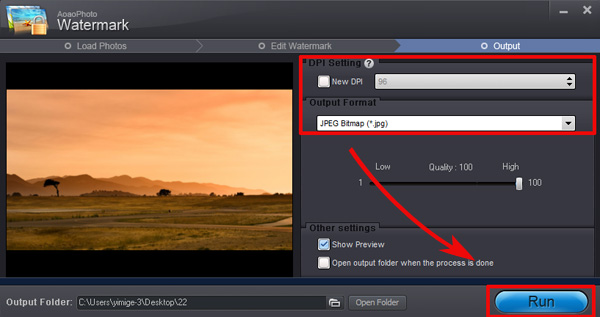 Tips
1. Add beautiful frame to photo
2. Resize, crop and rename photos in batch
3. Watermark 300 photos within 1 minute
4.150 + Free watermark materials and create your own watermark library
5. Place watermark wherever you want
Try & Buy
The Limitation of Free Trial
1. The unregistered version of Aoao Watermark will put "DEMO" watermark on output photos.
2. No expiration.
3. No functional limitation.