AoaoPhoto Makes Your Christmas Be Merry with Free Licensed Watermark Software
Get latest version of Aoao Watermark.
Aoao Watermark getting started
View Detail of Aoao Watermark
Dec. 11, 2013 – Christmas draws nearer, it is just the right time for families and friends to come together to celebrate this exciting holiday season with caring gifts. To repay our consumers' consistent support, AoaoPhoto Digital Studio sets up its Christmas Giveaway today. Everyone is entitled to access free licensed Aoao Watermark Software on AoaoPhoto Facebook page from now to Dec. 26 and make this all-new Aoao Watermark Software as your caring gift in Christmas. And it doesn't stop here; every participant can possibly get the Life-time Upgraded License of this newly upgraded Watermark Software upon sharing its Christmas event on Facebook. If you are seeking a cool and handy tool to copyright your photos, just go for it right now: https://www.facebook.com/pages/Aoaophoto/686726184687839?id=686726184687839&sk=app_208195102528120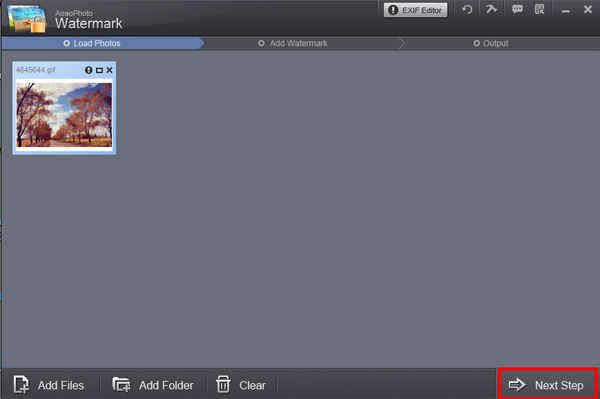 This upgraded version of Aoao Watermark Software is more stable in performance and more detail oriented. All-new design on interface will definitely catch your eyes at first sight. With the improvement of functions and watermarking speed comprehensively, Aoao Watermark Software delivers impressive performance among watermarking tools. In addition, this full version brings a wealth of new features, like EXIF editor (Invisible watermark), image viewer and more in one program. Let's take a quick look at its outstanding features:
Help You Create Visual Watermark in Various Styles
Aoao Watermark Software makes it very easy to create watermarks in a wide range of styles at your will. User can add a watermark which consists of text (it allows you to adjust opacity and rotation, alignment, spacing), images, frame or masks (e.g. set watermark mode, proportion, alignment) to a bunch of photos within minutes.
EXIF Editor and Image Viewer in One Program
AoaoPhoto Digital Studio newly added EXIF Editor to the program, which is another kind of way to add invisible watermark on your photos. This feature let users have more options to protect their digital photos. Its new version can also be applied as an image viewer to enjoy more with your images.
Batch Watermark Photos
The Batch Mode of Aoao Watermark Software allows one to add visible watermarks to hundreds of digital photos at one go. The whole task can be done in minutes and get going. Other than the robust watermarking features, Aoao Watermark Software can also be used to batch convert, rename and resize photos.
Watermarks show the ownership and copyright of the photo right on the image and since it cannot be removed without damaging the visual aspects of the photo, it discourages unauthorized use of the photograph. If you need a handy application to protect your photos in minutes, grab the chance to get Aoao Watermark Software for completely free.
What's, AoaoPhoto Digital Studio has the discount offer with different Windows programs giving out continuously. You can visit its Facebook page to get more promotion information.
Try & Buy
The Limitation of Free Trial
1. The unregistered version of Aoao Watermark will put "DEMO" watermark on output photos.
2. No expiration.
3. No functional limitation.