Aoao Photo Watermark vs. TSR Watermark Image - Which One to Choose
Get latest version of Aoao Watermark.
Aoao Watermark getting started
View Detail of Aoao Watermark
Embedding a watermark has been recognized as the most effective method of protecting the copyright of your digital photos. Forasmuch how to arrive at the best image protection solution becomes a crucial issue.
Aoao Photo Watermark and TSR Watermark Image are widely regarded as the best watermark image program in the software market. A detailed comparative analysis is presented here. Each takes what he needs.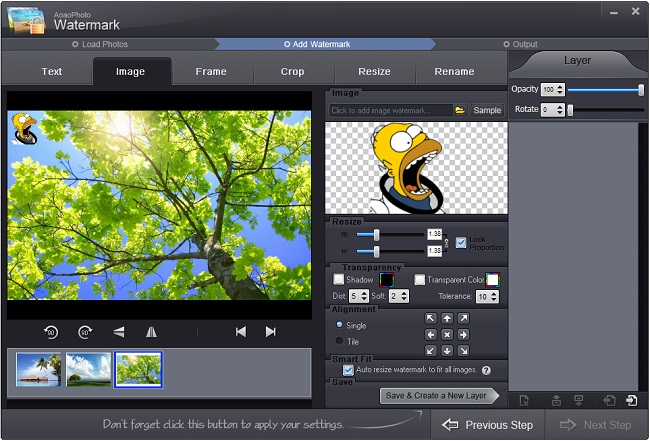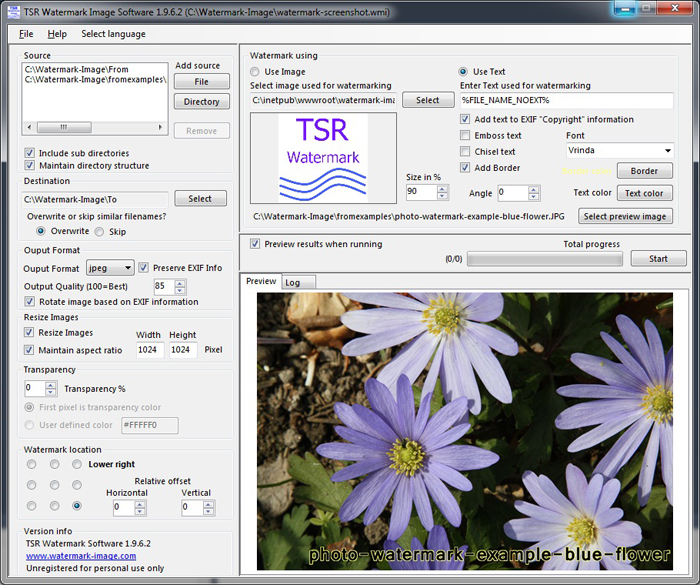 1. User Interface
Visual design is an important part of an application's interface. As you can see, Aoao Watermark Software has a perspicuous, clear and friendly interface in black background color. While the interface of TSR Watermark Image seems to be a little miscellaneous loaded too much text information, and doesn't go concise enough.
2. Interface Guidelines
The style of Aoao Photo Watermark's interface guidelines is marked by simplicity, clarity, and candor. That can be seen with half an eye.
3. Language Support
On this point, TSR Watermark Image compares favorably with Aoao Photo Watermark. It provides the design of multi - language support, English, Chinese Japanese, Korean and more, as many as 32 languages. Unfortunately, Aoao Photo Watermark supports only English.
4. Watermark Types Available
TSR Watermark Image and Aoao Photo Watermark both manage to produce text watermark and image watermark. What's more, Aoao Photo Watermark can even set photo frame to freshen your photo up.
5. The Volume of Photos Possible in One Processing
With TSR Watermark Image, you can only handle one photo at a time, while Aoao Photo Watermark provides a batch watermarking mode option which means you're allowed to upload and process a large amount of photos at once. Adding watermark to 300+ photos with 1 minute saves you tons of time.
6. Sample Image Watermark
Without any sample, if you want to add image watermark to photos in TSR Watermark Image you need to select and upload your own image saved in your computer as a watermark. The database of Aoao Photo Watermark contains massive sample image watermark for the users to choose.
Everyone pays further attention to what he values more. According to your own preference, take your pick of either of the two recommendations.
Try & Buy
The Limitation of Free Trial
1. The unregistered version of Aoao Watermark will put "DEMO" watermark on output photos.
2. No expiration.
3. No functional limitation.