Get latest version of Aoao Watermark.
Aoao Watermark getting started
View Detail of Aoao Watermark
Watermark photos to prevent your photos from illegal using
Internet makes the world smaller and makes our living more convenient. Through internet, we can deal a lot of things without gathering people in a room to discuss solutions. We can know every event all over the world from internet, even a little case, it is amazing! But on the other hand, it also offers a lot of chances for the people who make use of internet to crime. So, once you into internet, you need watch out and do not make your works easy to attack, such as people able malevolence modify your uploaded photos or hold your photo and make the copyright to himself. Here, I will tell you an effective way to prevent your photos or images from unauthorized and illegal using over the internet, it's watermark photos.
As we know, anyone able download or copy any image files from website or internet, we can not prevent download and copy, but we can placing an overlay watermark on images that you plan to post on the web will identify them as your own work and discourage people from illegal using or claiming them as their own. You can add a semi-transparent watermark overlay to many images automatically when you use the image watermark software. It feature as the same of Photoshop and Photoshop Elements and easier than Photoshop software many.
The choices available include custom text, watermark, logo, copyright notice, the filename, a caption, credits, or title. Note that some of these options will only exist if you have added them to your photos through the watermark info, people will identify these photos from you or your company via watermark info, so watermark photos is effective way for photo copyright protection.
At this you can design your photos or images on your web without any hazards. For example, you can control the color, font, size, and position of the watermark text. Some options you may want to use for the custom text would be "Proof", "Sample", your company name and URL, or some copyright symbols.
Many people feel protect photo copyright are complicated and not easy to do. In fact, it is very simple to watermark photos to protect your photo copyright, let's make things easy because we have known watermark photos is an effective way, and now, we just do it, and you will know how easily it is.
How to watermark photos with Aoao Watermark software?
Here you need photo watermark software to do that. Aoao Watermark Software will help you watermark photos easily and fast. This program is professional and powerful, allows users to edit and design photos and images, whole process is very easy. Download at below button:

After downloaded, please double click the installer to install Aoao Watermark to your PC.
Step 1, launch, choose photos which you want to add watermark and click "Next" to edit window.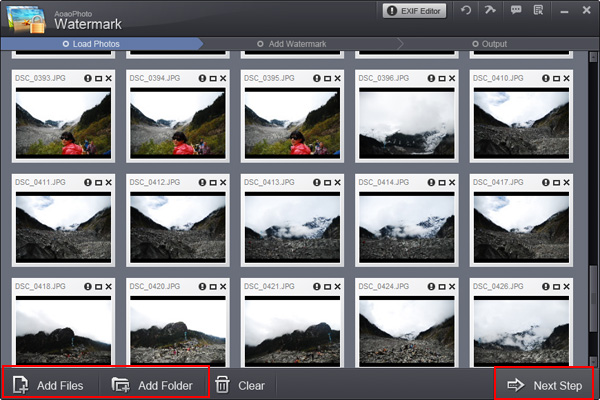 Step 2, Aoao Watermark's simple interface will tell you how to set here to adjust aspect ratio of text watermark. You can adjust Opacity for your need (0-100) and adjust rotate for your need (0-360). You can choose "General" or "Tile" to place you text watermark on images, general is to place one text on images, tile is to fill full text on images. (Tile is a strong protect copyright mode) Alignment setting is to control text's azimuth on images.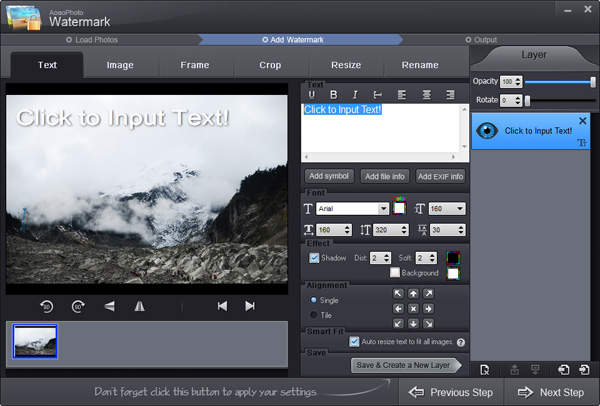 Step 3, here, you can set the text words effect. Set width and height, adjust font to choose color, set background color, text shadow. Set underline, bold or italic and other settings. Click "OK" to Next.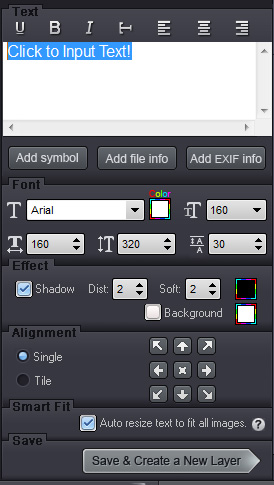 Step 4, click "Run" after you finished your editing. And soon later, the whole process will be OK.
This is the tutorial of add text watermark to photo.
If you want to get more tutorials like about picture watermark, resize picture, make watermark, etc, please visit: https://www.aoaophoto.com/resources/resources.htm
>Aoao Watermark is shareware support free trial without time out, please click green button to download trial, if you like the photo watermark software, please click red button to buy license key. The license email will send to you after paid immediately. Registered user will get free upgrade and technology support for life time.
Click photo watermark software to know more information about Aoao Watermark Software.
Samples of watermark image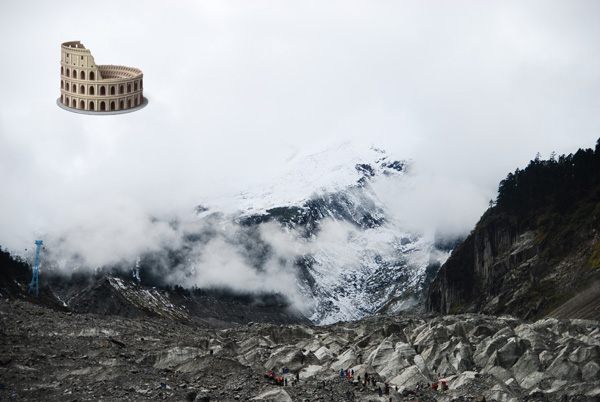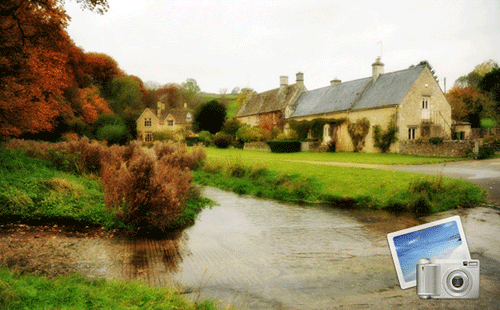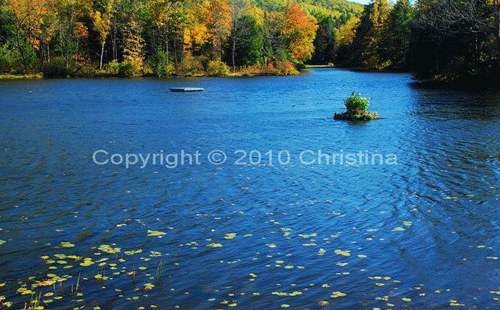 Try & Buy
The Limitation of Free Trial
1. The unregistered version of Aoao Watermark will put "DEMO" watermark on output photos.
2. No expiration.
3. No functional limitation.