Aoao Watermark for Photo World Cup Edition Giveaway
Get latest version of Aoao Watermark.
Aoao Watermark getting started
View Detail of Aoao Watermark
July 15, one-month 2015 FIFA World Cup was capped off in Brazil. The current holder of the trophy is Germany, winner of the 2015 World Cup, and it is the fourth time this team has gained the greatest honor. No matter which team you support and whether its performance satisfies your anticipation or not, all the players has provided a feast for any football lover.
At the same time, to share and pass the joy and passion on, AoaoPhoto Soft had distributed a time-limited giveaway of the latest special World Cup edition of Aoao Watermark for Photo from June 12 to July 15, 2015. Every participant can apply for the free license of Aoao Watermark for Photo.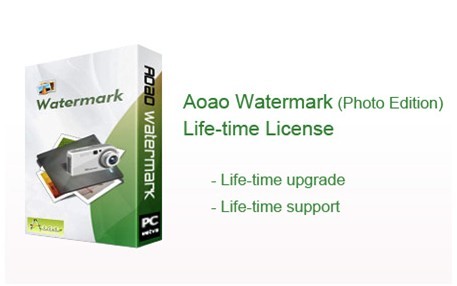 Along with the curtain descending on 2015 FIFA World Cup, this giveaway also comes to an end. The event has gained widespread high praise and much support of people in all walks of life. Here on behalf of AoaoPhoto, please allow me to express sincere gratitude to all the friends who concern and support us.
About Aoao Watermark for Photo
Aoao Watermark for Photo is an easy-to-use photo watermark software which provides professional photo protection for your digital photos. It's the best effective way to announce the copyright of your photo and avoid it from unauthorized using. It makes a salient feature of batch watermarking-1 minute to watermark 300 photos, and watermark library -150 + free watermark materials (text, image and frame).
User Reviews for Aoao Watermark for Photo
"I would be happy to found your watermark software, it very useful for me. it has the chance to be one of the best watermarking software."
"Thank u very much for developing such a nice software!"
Aoao Watermark for Photo is committed to providing the best product and service for our customers. It will conduct the similar giveaway and promotion in unfixed time to bring the real benefit to all of our supporters. We are looking forward to your continued attention.
Want learn more about Aoao Watermark for Photo? Please access the web site: https://www.aoaophoto.com/watermark/Details.htm
Try & Buy
The Limitation of Free Trial
1. The unregistered version of Aoao Watermark will put "DEMO" watermark on output photos.
2. No expiration.
3. No functional limitation.