Get latest version of Aoao Watermark.
Aoao Watermark getting started
View Detail of Aoao Watermark
If you have uploaded or shared your pictures to any web or published your pictures, did you worry that pictures safety? Maybe some one will copy your pictured and republish without your authorization or make his own watermark on your online pictures, you will know what happened. Add watermark to picture is effective way to protect your online pictures avoid unauthorized using.
What is watermark?
The original watermark definition is recognizable image or pattern in paper that appears as various shades of lightness or darkness when viewed by transmitted light, caused by thickness or density variations in the paper. But here we said watermark is visible word or image in picture, the picture most be computer picture (you can also printing to paper). Add the watermark to picture common used for online picture copyright protection. The watermark can be word, signature, copyright symbols, individual seal, company logo even animated GIF icon. All of visitor will see your watermark after you added watermark on your uploaded pictures and no one able remove the watermark from your picture.

Watermark - show your signature or logo on your picture
Maybe you have struggled to find a way to show yourself or your group.
Maybe you would like let every body to know your artwork.
May you would like watermark your photographs before upload to any photo sharing web.
Watermark is an easy way to show yourself on your online pictures, it will let every visitor be conscious of you. The better, watermark can protect your online picture without illegal using.
How to add watermark to picture?
Firstly you need photo software like Adobe Photoshop, but I recommend another easy and cheap photo watermark software - Aoao Watermark.
It is simple and fast photo watermark program provide professional picture protection solutions for your online pictures, the batch mode let you add watermark to 100 pictures within 1 minute. Click below button to download Aoao Watermark and install to your PC.

Step 1 - add your pictures to list and go to next.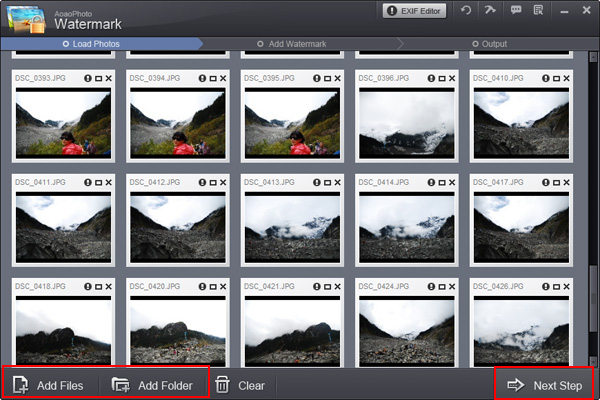 Step 2 - here you can choose add text or image to picture, the guide for add image.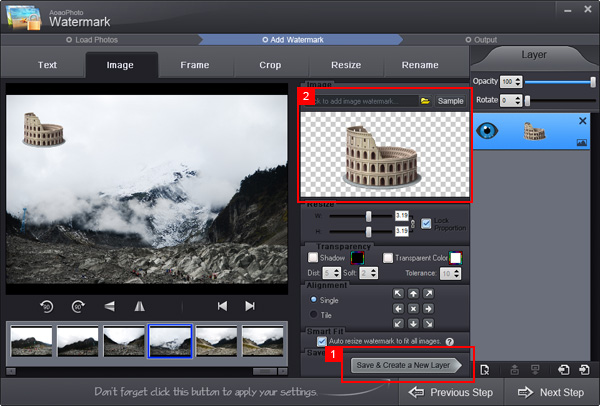 2-1) Chooses "Add Image" tag.
2-2) Click the folder icon open new interface to load your own watermark or select existing watermarks.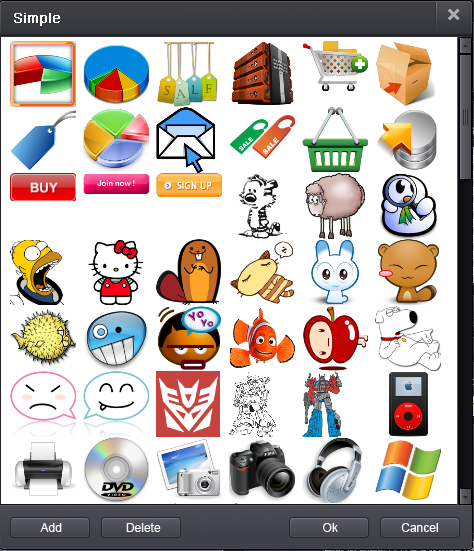 2-3) Resize watermark
2-4) In the left window, you can drag watermark to any locality use your mouse.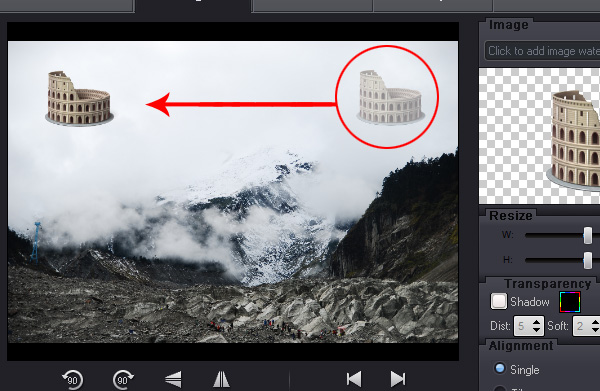 2-5) Common watermark setting
2-6) This function for batch mode only, watermarks will be resized to adapt each picture after activated this box.
2-7) Apply all settings and create new layer, all of settings must base on the layer.
2-8) You can also save current settings to a independent file, with this file you can get back current settings on next time.
2-9) Go to next step.
Step 3 - output setting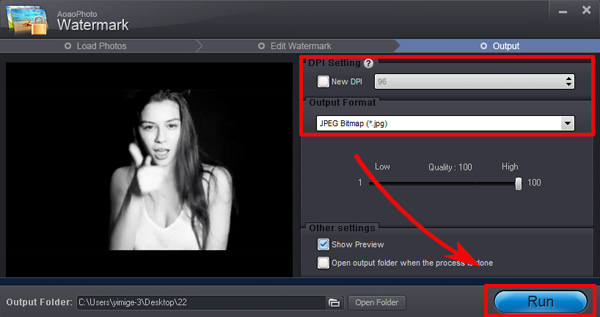 3-1) Select output folder.
3-2) Select output picture format and set the quality.
3-3) Start output process by click the "Run" button.
Note: after process done, software will open destination folder.
Sample of watermark picture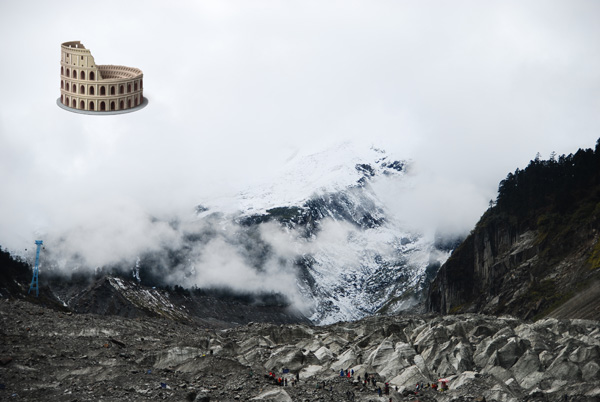 Try & Buy
The Limitation of Free Trial
1. The unregistered version of Aoao Watermark will put "DEMO" watermark on output photos.
2. No expiration.
3. No functional limitation.