Get latest version of Aoao Watermark.
Aoao Watermark getting started
View Detail of Aoao Watermark
Why do I crop pictures, crop images and crop photos?
With the increase of pixels in newest digital cameras, emailing or sharing your photos on the web can prove to be quite the task. Luckily, our photo tool allows you to easily reduce the size of your photo by pixels and bytes, just crop pictures, images and photos.
The photo tool - Aoao Watermark Software can be used for image, picture and photo cropping. Just define the picture crop target size, highlight the area in the picture to be cropped and click on crop. Aoao Watermark will instantly crop picture to the required size. The thumbnails can be used in picture galleries or as avatars in message boards on MySpace, Facebook, ICQ, Skype and many applications.
How to crop pictures with Aoao Watermark
Please click the button to download Aoao Watermark.

Step1: Add images to software for picture resize.
Launch Aoao Watermark, choose some picture which you want to resize pictures and click "Next", then, click "Resize".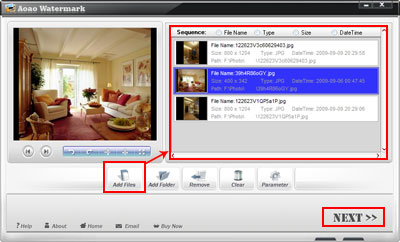 Step2: Click "Crop".
Two crop mode, crop picture with percentage and crop picture with pixel.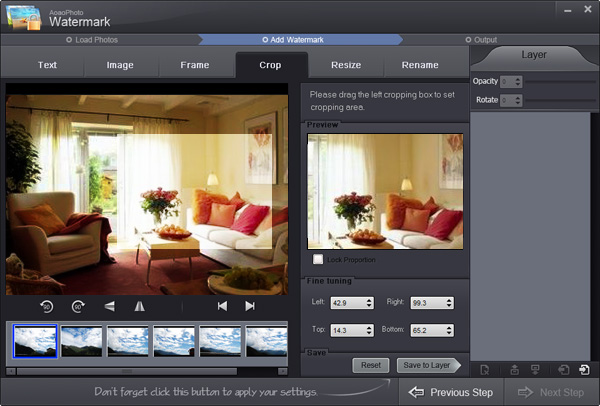 Step3: Click "Run" to apply your picture cropping setting to your photos.
Before Crop Picture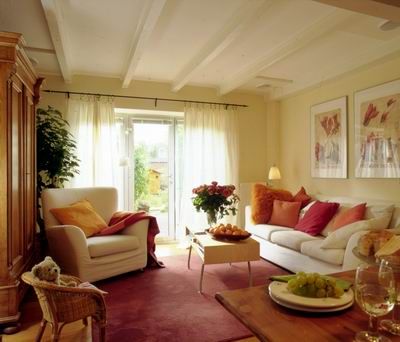 After Crop Picture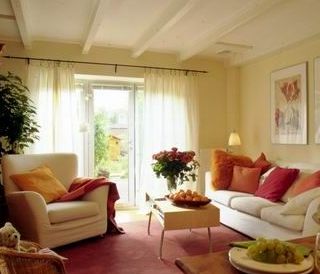 If you are also wish crop your pictures, images or photos, please click the button to download picture cropping tool - Aoao Watermark
Try & Buy
The Limitation of Free Trial
1. The unregistered version of Aoao Watermark will put "DEMO" watermark on output photos.
2. No expiration.
3. No functional limitation.