Get latest version of Aoao Watermark.
Aoao Watermark getting started
View Detail of Aoao Watermark
Add text watermark to photos with the text watermark software
Why Do We Add Text Watermark to Photos?
Today, more and more people are looking for good methods to protect their online images due to unauthorized copying and sharing by others. In general, adding text watermark on images is relatively easy and effective way to prevent image theft. And we must know that watermarking images will not completely eradicate image theft, but it will remarkably make image downloading and copying more difficult in many cases and let others know you are serious about image protection.
The Best Text Watermark Software to Create Text Watermark
If you are professional photographer or graphic designer and have a professional photo editing program, you can create text watermark very easily and quickly. But most people do not know how to handle that professional photo software, so a good watermark program is necessary to help people watermark photos with simple steps.
Google Text Watermark Software, you will find a lot of watermarking programs. Among them, Aoao Watermark software is the best one when it comes to rich features and intuitive interface. It is a straightforward program which allows user to easily apply watermarks (text, image, logo and more) to your images within a user-friendly environment. Download a free trial to get started now!

How to Add Text Watermark to Photos/Images with Aoao Watermark?
Step 1 Launch Program
Click to download Aoao Watermark Software, and then launch it. Choose the image you want to add watermark, click "Next" to go to editing interface.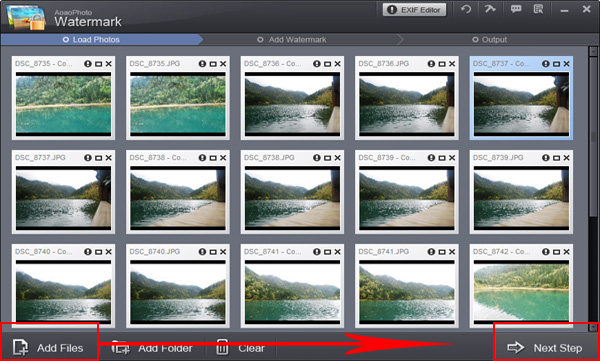 Step 2 Add Text Watermark
① Input text in blank box at the upper right of interface.
② Then you can modify more about font size, character style, color, etc by clicking "Text Setting".
③ Adjust value of "Opacity" and "Rotate". Adjust "Alignment" - position of watermark over the photo. You can also drag text watermark in preview window to change its position.
Specify "Single/Title". Click "Apply" to apply what you made and you can go to step 3.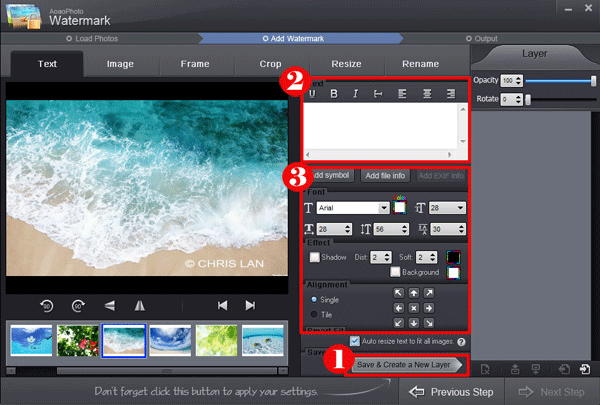 Step 3 Start Watermarking Your Images
Hit "Next" button, you will come to export interface.
Specify output folder and output format.
Click "Run" to start processing watermark.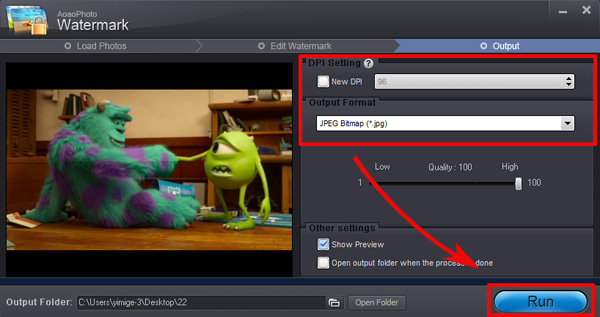 If you want to add image watermark to your photos, click here to learn more>>
Simple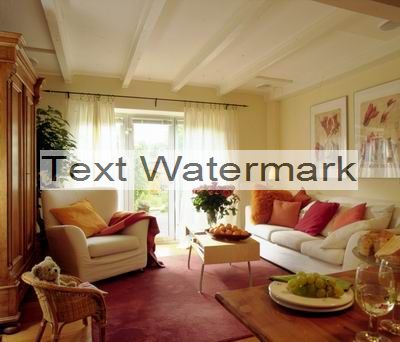 If you also want to add text watermark to photos, please click below button to download Aoao Watermark.
Try & Buy
The Limitation of Free Trial
1. The unregistered version of Aoao Watermark will put "DEMO" watermark on output photos.
2. No expiration.
3. No functional limitation.