How to Create Watermark Template
Get latest version of Aoao Watermark.
Aoao Watermark getting started
View Detail of Aoao Watermark
Create a Watermark Template for Next Using - Save lot of time
Did you worry for do some thing repeatedly?
Do you want to save time for watermark photo?
Aoao Watermark allow you create a watermark template that will keep all of information as original, such as watermark-self, locality, value of opacity, etc. These information will be saved in one separate file when you next watermarking photo just load the template file.
How to create wermark template with Aoao Watermark?
Now, we will learn how to create this watermark template with Aoao Watermark software.
Create Watermark to images is a great way to discourage people from copying images that you may have on a website. Once you have decided to protect your images with the watermark, you will need to decide on a specific watermark.
You will know how to create a watermark template to next use with Aoao Watermark, because create watermark template can save your lot times.
For save your time, please click the button to download Aoao Watermark.

Step1: Add images to software.
Launch Aoao Watermark, choose some pictures which you want to create a watermark and click "Next", click "Add Image " and create a watermark template.
Click "OK" to create a image watermark layer.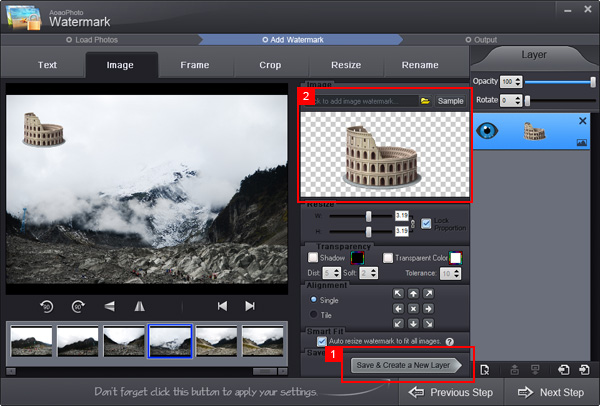 You can also create other layer to layer list, create a watermark template can save their setting at once.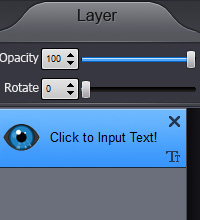 Step2: Create watermark template to next use.
Click the button to export the layer of all, this is a independent file (*.WTL), you can load the file to restore your setting, can save you lot times
If you also want to create watermark template to save your setting, please click the button to download Aoao Watermark.
Try & Buy
The Limitation of Free Trial
1. The unregistered version of Aoao Watermark will put "DEMO" watermark on output photos.
2. No expiration.
3. No functional limitation.