Get latest version of Aoao Watermark.
Aoao Watermark getting started
View Detail of Aoao Watermark
Understand make watermark
What is watermark?
Watermark is a special mark, usually these marks are unique, that is watermark is on behalf of the individual, groups or company's identity, and only that person can use the mark, just like the name, with strong representation.
Watermark is widely used, it is often used for copyright protection. make your own watermark to some photos and digital images, no one can use your images unauthorized,because watermark is very strong, no boby or tools can remove your watermark. next you will know why do you make watermark
Make watermark for what?
If you are sharing your digital photos or images to network, you never know what will happen. If someboby take the photos for their own use, you might never even know. Only watermark can protect your copyright, the watermark can into your digital photos, avert your pictures are protected from unauthorized use. next you will know how to make watermark.
How to make a watermark?
The first thing is you need a watermark software to make watermark. Aoao Watermark is a professional photo watermark software, help you make watermark to protect copyright, next we will read how to make a watermark in Aoao Watermark.
Please click below button to download Aoao Watermark

Make watermark to photo with Aoao Watermark software
Step1: launch Aoao watermark software, choose the picture which you want to make watermark add it, and click "Next" to edit window,. then, click "add image" to image edit page.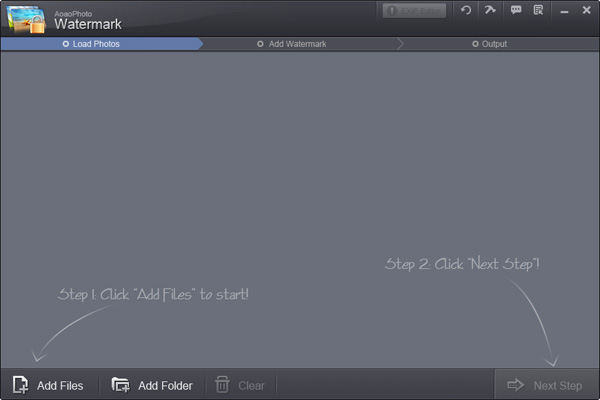 Step2: Make a watermark
Go to "Add Image" window to make a watermark to your digital photos.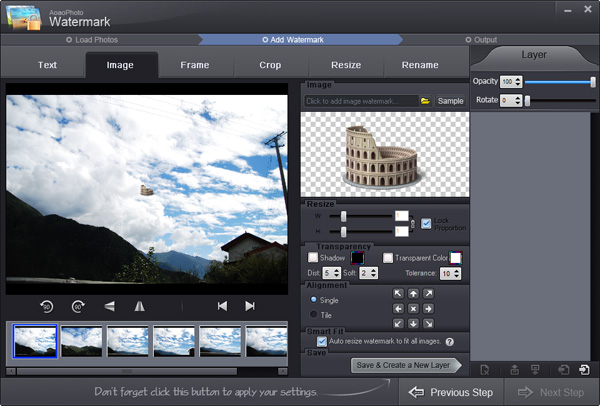 You can select a existing watermark or click "Browse" to load a photo watermark from your disk.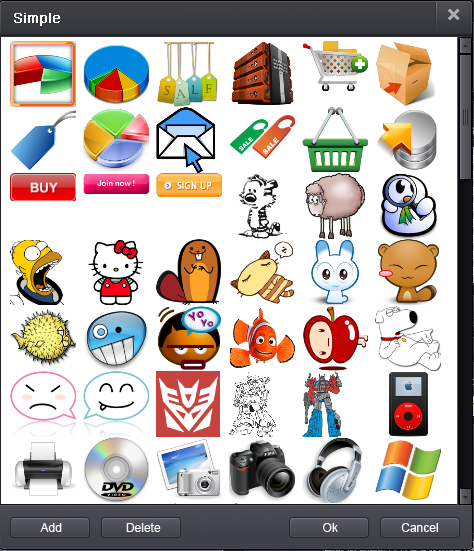 Step3: Watermark settings
1) Photo watermark thumbnail.
2) inverse proportion setting, you can set watermarks' width, high with separate or lock.
3) Adjust opacity and rotate of the watermark.
4) Two watermark modes,
General = place a watermarking on digital photos.
Tile = A power watermarking mode.
5) Watermark alignment.
6) Activat the box, photo watermark will be auto resize to fit your photo size; disabled the box, all watermarks will be same size.
7) Make a new watermark layer.
8) Delete
Try & Buy
The Limitation of Free Trial
1. The unregistered version of Aoao Watermark will put "DEMO" watermark on output photos.
2. No expiration.
3. No functional limitation.