Get latest version of Aoao Watermark.
Aoao Watermark getting started
View Detail of Aoao Watermark
More and more photographers or internet users using in attempt to protect their photos online is by adding copyright to photo. That because everybody able get photo from any website easily, So all of photos you post online should include copyright watermark on them. This won't prevent somebody using your photo without your permission.
What copyright is it here?
The copyright is visible watermark on photo like your signature, logo, web address, brand, etc. usually these copyright watermark are unique which on behalf of the individual, groups or company's identity and only that holder who use copyright watermark can use it, like the signature with strong representation. Add copyright to photo widely used online photo protection, usually the picture watermark better that text watermark, so I suggest every using copyrights with picture watermark.
Add copyright to photo protect online photo' security
As we known add copyright to photo is effective method to protect our online photo's security, we also want to know these copyrights are how to protect our photo.
Firstly we need know
1. The copyright symbols can not prevent copying and downloading.
2. Also can not prevent re-edit from others.
What the copyright can do?
1. Put something like logo to photo, let people see the logo when them browse your photos.
2. Everybody can re-edit the photo but they can not remove your copyright from the photo, and just you hold the originals.
3. For lot of non-professional internet user, they are can not editing picture, so add copyright to photo is most effective to protect your online photo yet.
How to add copyright to photo?
First you need copyright watermark software - Aoao Watermark, click below button to download and install to your computer.

Please backup your originals before start.
Step 1, add photos which you want to add copyright, and then to next step.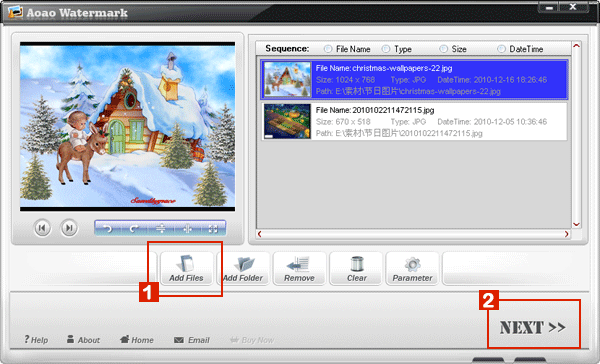 Step 2, here are six main functions you able using, the tutorial for add copyright to photos with text watermark only.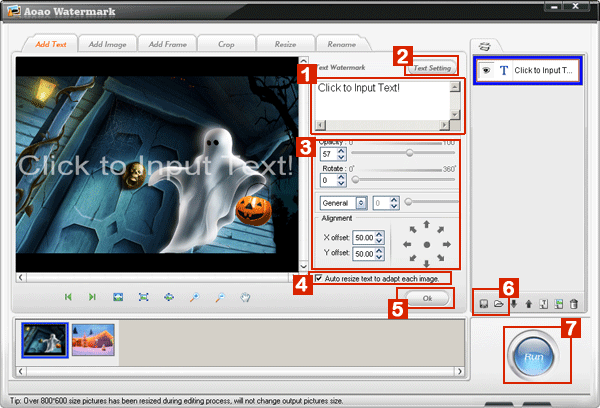 1) Input any words be text watermark.
2) Text setting in include font, effect, copyright symbols © ® ™, etc. (Optional)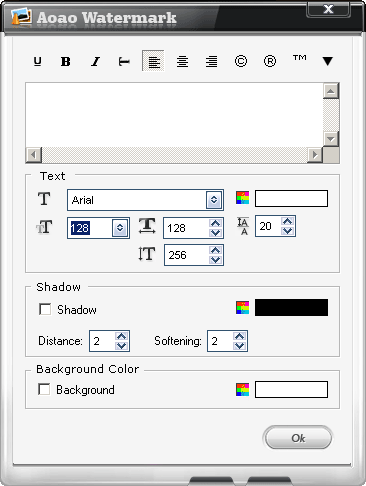 3) Common setting. (Optional)
4) This option just for batch mode. (Optional)
5) Apple all settings.
6) Save all of settings for next using. (Optional)
7) Go to next step.
Step 3,
1) Set output folder.
2) Choose output photo format.
3) Start the watermarking process with fast speed, 100 photos just need 1 minute.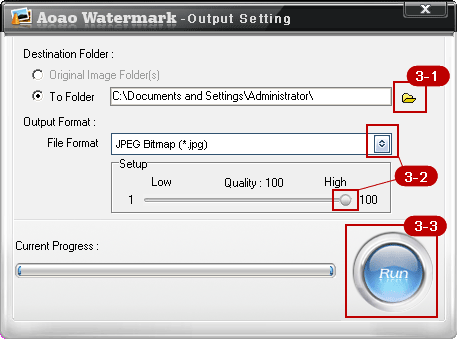 Samples of watermark image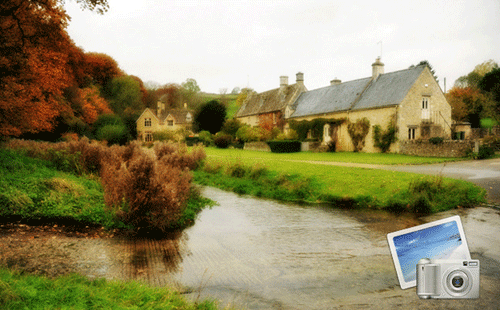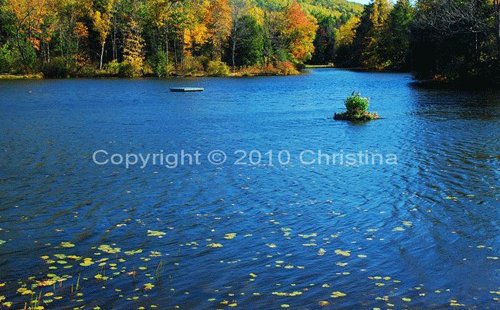 Try & Buy
The Limitation of Free Trial
1. The unregistered version of Aoao Watermark will put "DEMO" watermark on output photos.
2. No expiration.
3. No functional limitation.