Video GIF Maker
Get latest version of Video to Picture Converter.
Video to GIF Converter getting started
View Detail of Video to GIF Converter
The video GIF maker help you get animated GIF image from video
Do you want to play video in GIF image file?
Do you want to publish video on your web with a GIF file?
Do you wan to convert video frames to animated GIF file?
Aoao Video to GIF Converter is simple GIF making software for users. You are allowed make animated GIF images from video found with the program, capture frames from the video as they are being played, the captured frames can be altered and saved as an animated gif.
Look for a way to make gif from video? Aoao Video to GIF converter can do it well, let you play video in GIF file.

Aoao Video to GIF Converter full support windows platform (Windows XP, Windows Vista 32 bit and 64 bit, Windows 7 32 bit and 64 bit). It provides easy simple way to make GIF animation quickly and effectively.
Whether you are creating animations for the Web or other applications, the video GIF maker is necessary for you. It import video from various video formats, such as AVI, MPEG, MPV, MP4, VOB, FLV, MOV, etc. You can also add some effects during the video to GIF process.
How to mark GIF from video?
If you never used Aoao Video to GIF Converter, please download it at: http://www.aoaophoto.com/products/video-to-gif.exe, after the downloading has been completed please install it on your computer. This is a shareware, free trial without functional limitations, but the unregistered version will put words "Unregistered Version" on processed image. The list price is $29.90, now limited discount price is $19.90 few days, please seize the chance to purchase >>
Ready to start: Download and install to your computer. The main interface as below: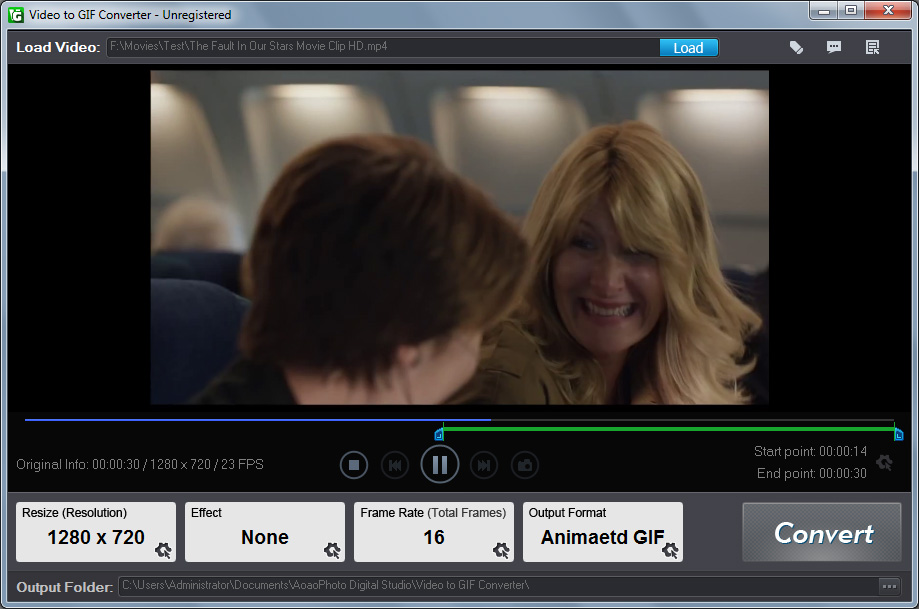 Step1: after the software has been installed, click "Load Video" button to loading your video file. Preview the video by the following buttons, click the "Camera" button will getsingle still image.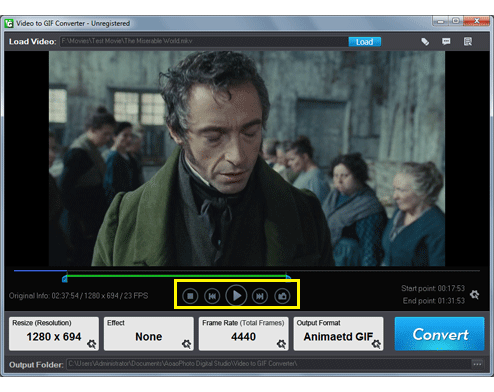 Step 2(important): Set output times - press slider-1 and drag it to start time point, press slider-2 and drag it to end time point. During the two time points will be converting to animated GIF file.
Tips: the progress bar-2 just used for preview the video.

Step 3 (optional): Resize - you can keep the original video's size on output GIF file or resize.
Tips: the software provide popular video and image size, you can select one to apply to output file, or input a new numerical value by manual.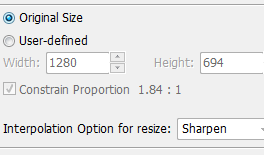 Step 4 (optional): Output frame setting - input a natural number to get how many images per second.
Tips: we recommend the numerical value from 1-24. Big value = good quality = larger output size.

Step 5 (last step): Click "Run" button goto output setting to set output folder, and then stat output process.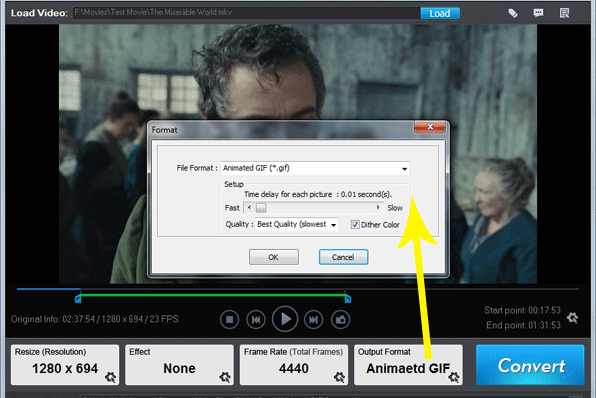 After done, you can open output folder to check the animated GIF file.
Sample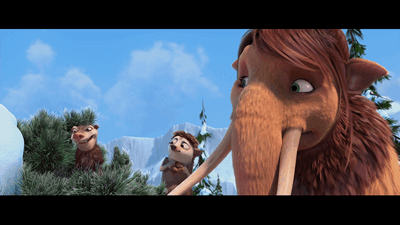 Try & Buy
The Limitation of Free Trial
1. The unregistered version of Video to GIF Converter will put words "Unregistered verion" on output picture.
2. No expiration.
3. No functional limitation.