AVI to JPEG Converter
Get latest version of Video to Picture Converter.
Video to Picture Converter getting started
View Detail of Video to Picture Converter
Understand AVI & JPEG
AVI is a means of digitally storing video and audio data in a file container for playback. And it implies one of the most popular video formats. JPEG is the most common image file format in use with a lossy compression technique for color images.
Why Convert AVI to JPEG?
Also there are many occasions that you need to convert AVI to JPEG. Did you ever try to search out wallpapers of some striking scenes of your favorite movies but find that it was troublesome? Or you want to create a photo gallery from a video and get seriate pictures from it. Today you come to the right place because I'd like to share you the best and most professional solution to convert AVI to JPG with just a few clicks.
What do you need?
1. Your Video File
2. Aoao Video to Picture Converter

Aoao Video to Picture Converter can be considered as an AVI to JPEG converter, AVI to GIF converter, MPEG to JPEG converter, YouTube to GIF converter, any pop video to image (JPEG, BMP, GIF, TGA, PNG, etc) converter. It's very easy to use. Even a beginner can handle it perfectly at the first time without any experience or skill. Now let's have a quick look at how to use the AVI to JPEG Converter better.
How to Convert AVI to JPG without Quality Loss at Once?
If you haven't used this tiny but powerful tool yet, you'll never know what an excellent work the AVI to JPG Converter can do for you. So please download it here.
Before inputting your AVI video File, please make sure you've installed the program successfully. Now open it!
Step 1 – Input AVI Video File
Click "Open" to select an AVI video that you want to convert.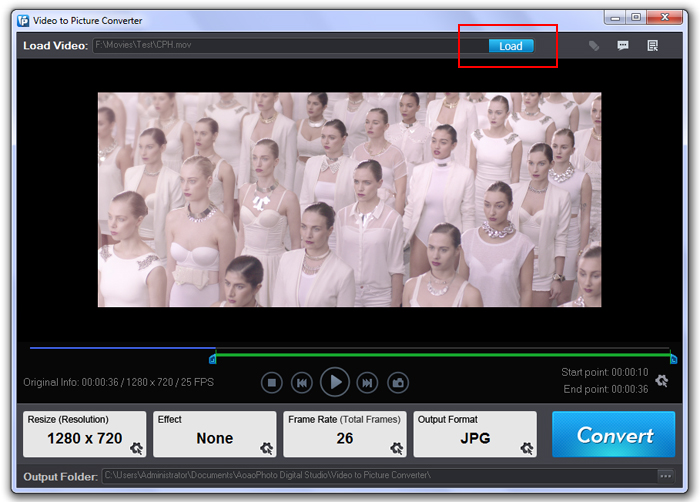 Note: You are able to see more information about the video, such as its resolution and total frames. Besides, the AVI to JPEG Converter enables you to preview the video while do some settings.
Step 2 – Customized Settings
Drag the time-line bar under the preview window so that you can freely decide which part of the AVI video to be converted to JPEG.
Resize the output picture by changing the width and height. (Optional)
Click "Run".

Note: You can also capture a single still picture from the video by pressing the "Snapshot" button as well as add special effects like Brighten, Invert, Sharpen, Red, Green, Blue, etc.
Step 3 – Choose Output Folder
Select an output folder and hit "JPEG".
Then click the "Run" button.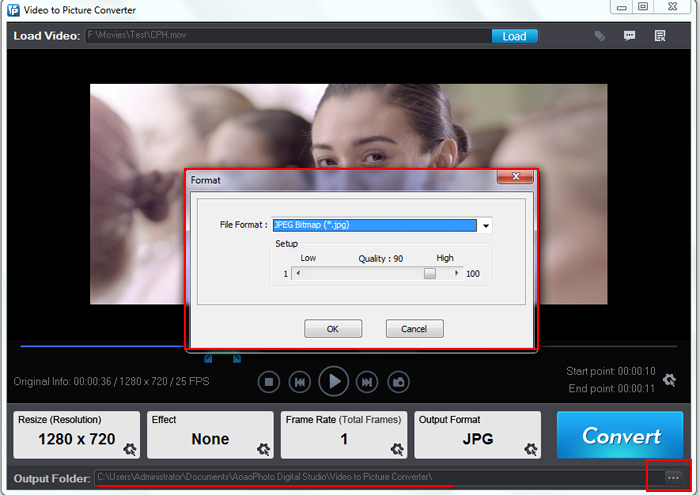 Note: You are capable of controlling the quality of the images as you like. Indeed, you are actually supported to convert video to any other pop image formats like BMP, GIF, TGA, PNG, ICO and more with the AVI to JPEG Converter.
Sample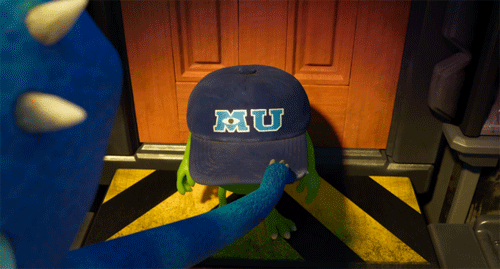 Related Articles
How to Easily Watermark YouTube with Top Quality?
This article focuses on how to watermark YouTube with high quality. Aoao Video Watermark Pro lets you easily add text to YouTube or add image to YouTube in batch.
How to Add Words or Text to Animated GIFs Effortlessly?
This article will help you add words/text directly to an animated GIF. With Aoao Watermark Software, you will feel extremely easy to solve this problem.
Try & Buy
The Limitation of Free Trial
1. The unregistered version of Video to Picture Converter will put words "Unregistered verion" on output picture.
2. No expiration.
3. No functional limitation.