Video to Photo Converter
Get latest version of Video to Picture Converter.
Video to Picture Converter getting started
View Detail of Video to Picture Converter
Do You Need a Video to Photo Converter?
Do you want to get some photos from your videos?
Do you wish the Video to Photo Converter can be supported multi-format like AVI, MPEG, MP4, WMV, ASF, DVD(VOB) and BMP, JPEG, GIF, TGA, TIF, PNG, ICO image format?
Do you want to convert video to photo easily?
If yes, you need a Video to Photo Converter to help you convert video to photos.
How Do I Choose a Proper Video to Photo Converter on the Internet?
Choose proper video to photo program is very important. If I need choose video to photo program, I will consider the elements below:
1) Must have player's functions, can play video formats.
Should work well on playing popular videos. Can play, pause, stop, backward and forward. Can capture a photos from video.
2) Support different Video and photo formats.
Should support most of popular video and photo formats. There indeed a lots of video and photo formats here, this is very important.
3) Fast speed and Good quality
Should not spend a lot of time on the process. No one like waiting long time for converting video to photos.
4) Pretty Interface.
Beautiful and easy-to-use interface could bring a nice process. And, it also can save a lot of time for you.
5) Cheap Price.
Good stuff is not cheap, but, nothing is impossible.
Aoao Video to Picture Converter is the best choice to convert video to photo. This is real simple solution for converting a video to seriate pictures. In addition, you can also be flexible to control the number of pictures for each frame...
How to Convert Video to Photos with Aoao Video to Photo Converter?
If you never used the Video to Picture Converter please download it first, free trial without any functional limitations and timeout, but the unregistered version will put words "Unregistered Version" on output file, the license price is $19.90 (30-day money back guarantee). Buy it Now >
Step1: Launch and click

to add a input a video.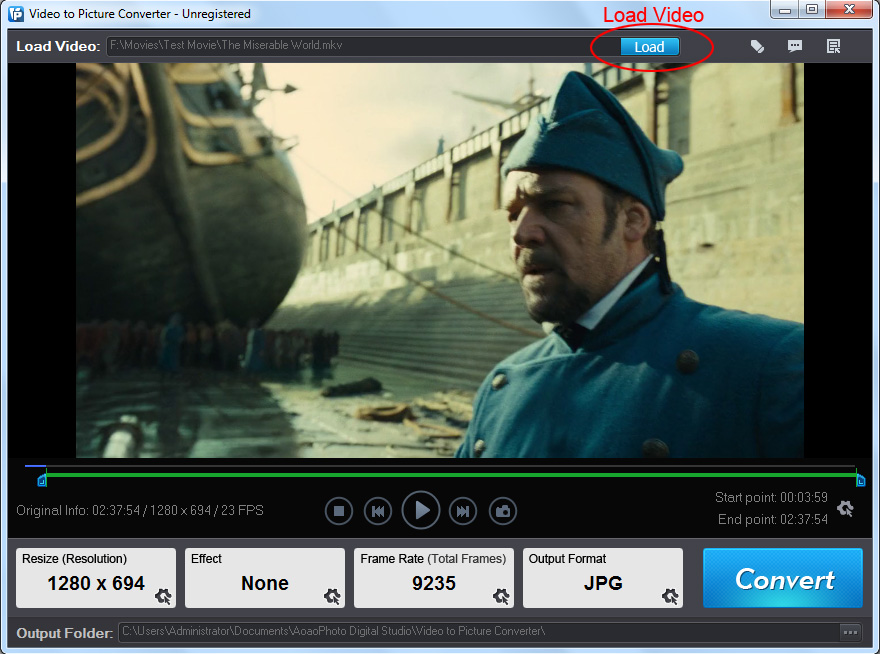 You can click

to capture a still image.
Step2: Drag slide bar to adjust the length of video clip, start is start time, End is end time.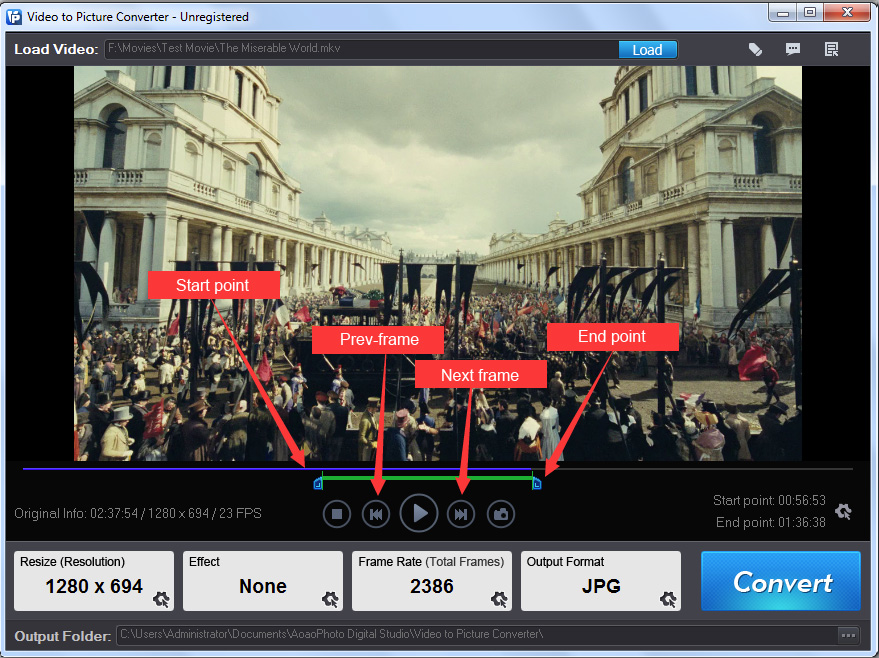 Step3: set the Resolution for output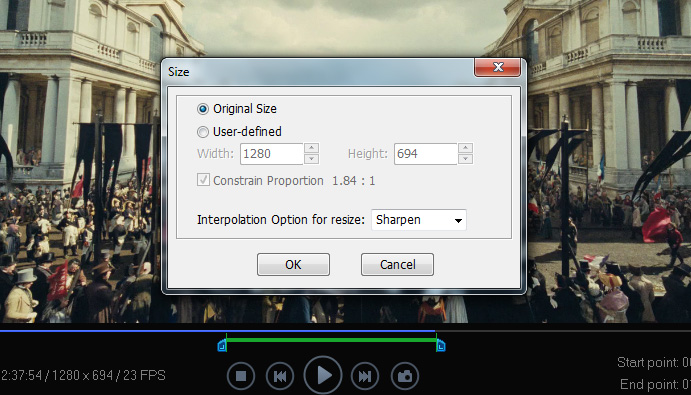 Step4: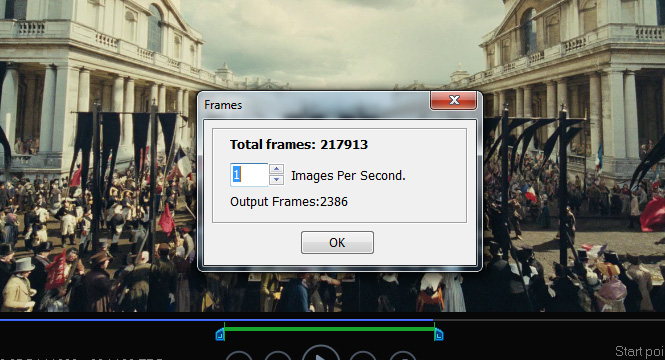 Typing a natural number to adjust output frame rate, such as *** images per a second, you can also see total frames. One Frame=One Image
Step5: Click "Run" button to apply your setting, video to Image .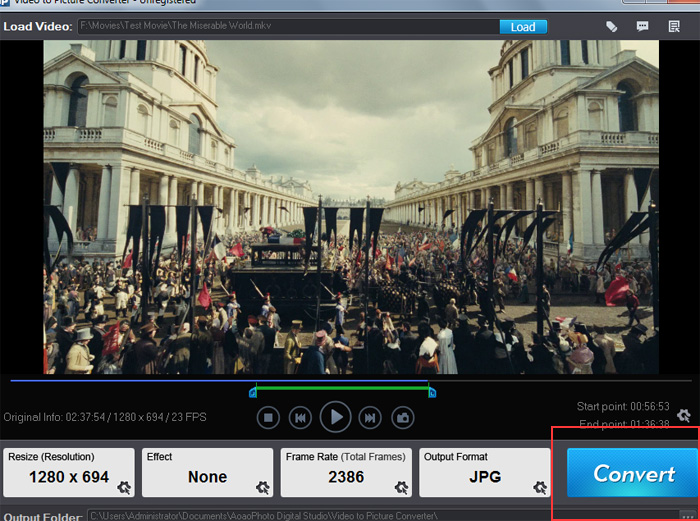 Here you can choose Destination Folder and output image format, Click "RUN" to convert video to images.
Try & Buy
The Limitation of Free Trial
1. The unregistered version of Video to Picture Converter will put words "Unregistered verion" on output picture.
2. No expiration.
3. No functional limitation.