User Guide
Get latest version of Video to Picture Converter.
Video to GIF Converter getting started
View Detail of Video to GIF Converter
Part 1: Load video
Please download this program by upper link Installer Download, after the downloading has been completed please install it to your computer. Launch and load your video which you want to convert it to picture or animated GIF, support video formats including avi, mpg, wmv, mov, mkv, mp4, vob, etc.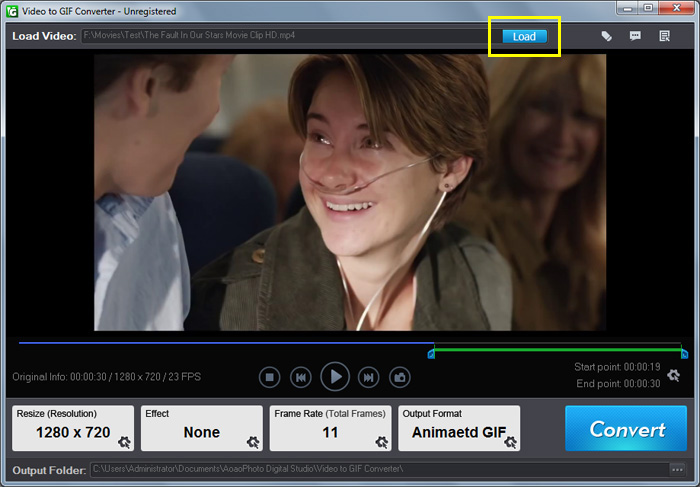 Part 2: Choose a part of the video for output
Usually a movie about a 90 minutes, we just need a short part of the video, so this step is necessary. Choose a length of time by the two drag bar or enter a number.
This preview windows is also a video playing window as other video player.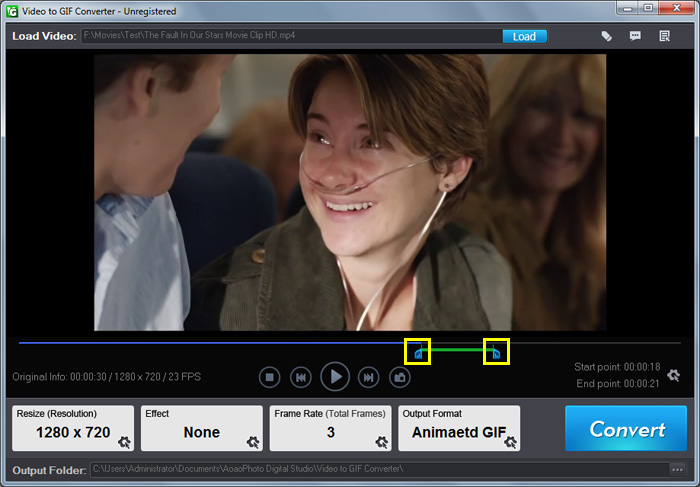 Part 3: Resize from video to image
This part is resize from video file to image file, such as you video's resolution is 1280*720, and you would like to get small size on the output video, you can do it via this step.
This is a simple step, please choose keep "Original Size" or "User-defined", if the "User-defined" is your choice, you also need to enter their respective values of wide and high.
The last, choose a resize mode.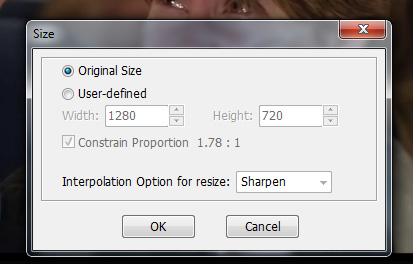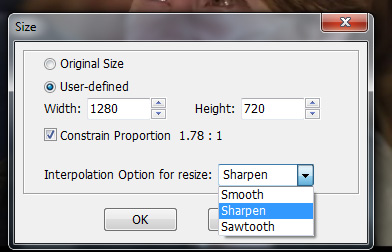 Part 4: Frame rate setting
This step please enter a natural number. General movie is a second has 24 frame, so if you enter 24 here that means the output animated gif will keep the speed as same as original video. If you would like to get smaller size of output gif, please enter a smaller number like 5 or 10.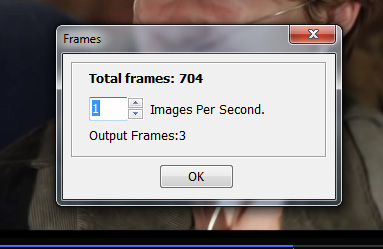 Animated gif parameter
Fine tuning: add or delete frame from beginning or ending.
Time delay: select a value or enter one.
Cycle: four options.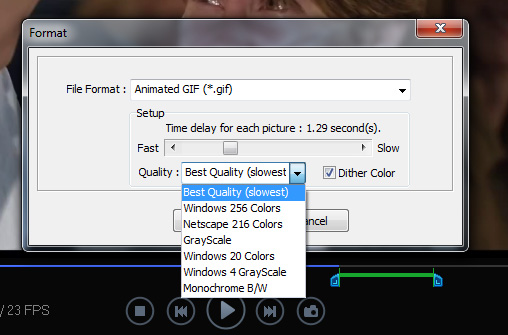 Last part: Processing
After completed upper steps, click "Run" button to start output process.
Sample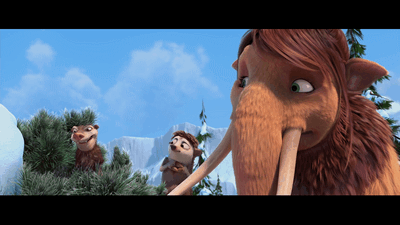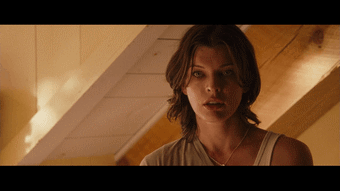 Try & Buy
The Limitation of Free Trial
1. The unregistered version of Video to GIF Converter will put words "Unregistered verion" on output picture.
2. No expiration.
3. No functional limitation.