Turn Video into Picture
Get latest version of Video to Picture Converter.
Video to GIF Converter getting started
View Detail of Video to GIF Converter
I don't really understand how can I turn video into picture with one computer?
Sure, this tutorial will help everybody turn their video or movie into picture file not for computer expert only. Please keep reading the tutorial you will do it easily and do not need many time.
Should I need some skill or program?
Yes, you needs as below:
1. A computer and windows operating system (Windows XP, Vista/7/8 (32&64))
2. Connected internet.
3. Video files that you want to turn into picture.
4. A software – Video to GIF converter, download it at: https://www.aoaophoto.com/products/video-to-gif.exe
After downloading has been completed, double click the installer to install it to your computer.
How to turn video into a picture with the Video to GIF Converter?
If you never used Aoao Video to GIF Converter, please download it at: https://www.aoaophoto.com/products/video-to-gif.exe, after the downloading has been completed please install it on your computer. This is a shareware, free trial without functional limitations, but the unregistered version will put words "Unregistered Version" on processed image. The list price is $29.90, now limited discount price is $19.90 few days, please seize the chance to purchase >>
Ok, let us start turn video into picture:
Step 1. Launch Aoao Video to GIF Converter you will see main interface and registration interface. Click "Next Time" button to turn off the registration interface because you can free trial.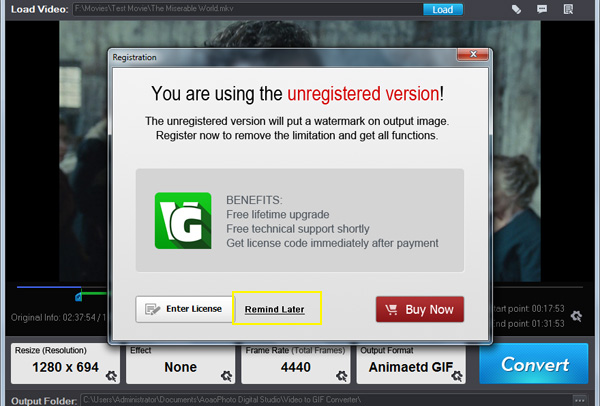 Step 2. Click "Open" button to load your video on main interface. At this you can play video clip with preview window, drag the two control bar to select a segment of video that you want to turn the video clip into picture, you can also input number to get accurate start point and end point, between the two point will be convert into a picture, that's a animated GIF picture file, video can be play on it but without any sounds.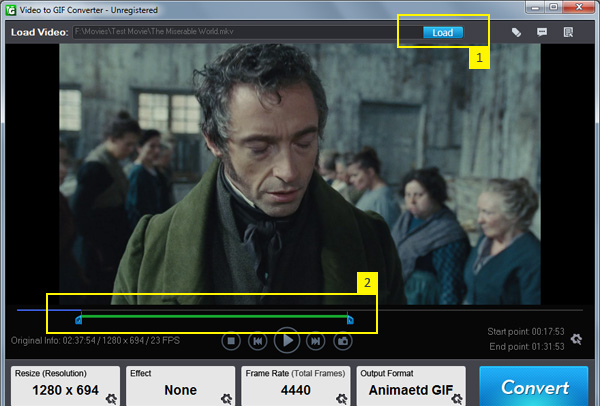 Step 3 (Optional). Resize – you can define output size or select keep original video size.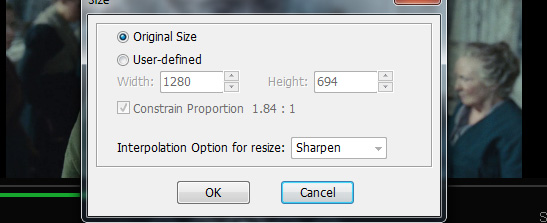 Step 4. Set frame rate – just input a natural number without 0, if input 5, so you will get 5 frames per second from video clip. Such as you the video clip time is 60 seconds you will get the output picture include 60*5=300 frames, means 300 pictures in 1 animated GIF picture file.
Step 5 (Optional). Add effect on the output file by click "Effect" button and click any one effect.
Step 6. Click "Run" button open output interface, here the first is select output folder or keep original folder, and then set output format, just keep Animated GIF(*.gif), only this GIF format able keep animation so do not change output format.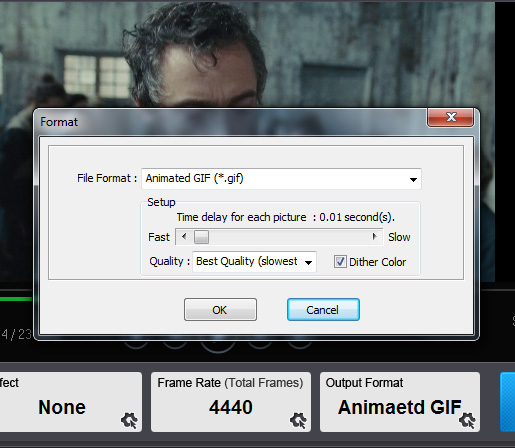 Step 7. Click "Run" button start conversion process, after done software will pop up tip window click "Ok" button to open destination folder. Preview the output GIF picture, if you feel the speed of playing too fast, please select a big value for time delay.
End – did you feel turn video into picture so easy? Just do it now.
Sample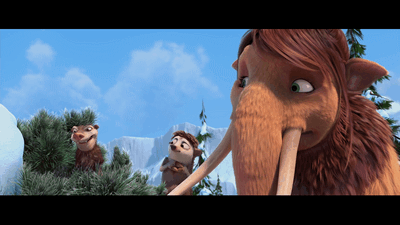 Try & Buy
The Limitation of Free Trial
1. The unregistered version of Video to GIF Converter will put words "Unregistered verion" on output picture.
2. No expiration.
3. No functional limitation.