SWF to GIF Converter User Guide
Get latest version of SWF to Picture Converter.
SWF to Picture Converter getting started
View Detail of SWF to Picture Converter
SWF to GIF Converter Getting Started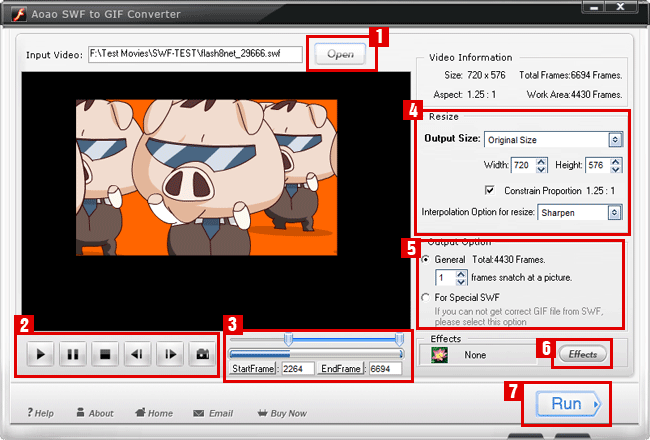 1. Click the "Open" button to load swf file
2. Play, pause, stop, previous frame, next frame, snapshot
3. Drap the control bar to select length of video
4. Set a custom resolution for output image
5. How may frames each second
6. Add effects to output image
7. Click the "Run" button to start conversion process
Try & Buy
The Limitation of Free Trial
1. The unregistered version of SWF to GIF Converter will put words "Unregistered verion" on output picture.
2. No expiration.
3. No functional limitation.